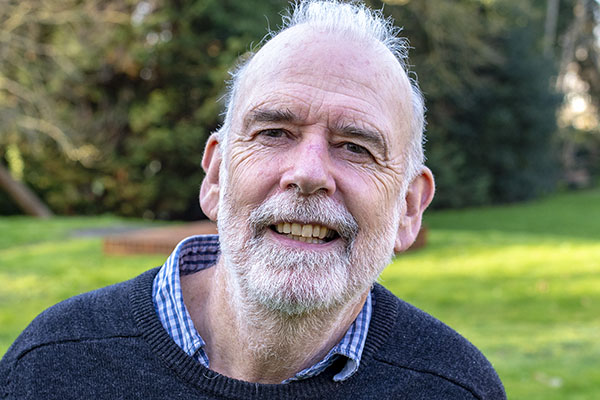 Principal Scientist: Socio-Economist
Livelihoods and Institutions Department
Natural Resources Institute,
Faculty of Engineering & Science
+44 (0)1634 88 3762
Socio-economist. 20 years experience in research, consultancy, facilitation and training relating to agriculture and natural resource management. Expertise includes: livelihoods analysis; stakeholder and institutional analyses; enhancing stakeholder communication, learning and engagement; on-farm research; formal survey and participatory approaches. Long-term experience in Tanzania, Caribbean, Pacific; short-term in Ghana, Kenya, Malawi, Nigeria, Sierra Leone, Swaziland, Uganda and Nepal. Fair Swahili; fluent Bislama. Current focus: capacity strengthening of agricultural innovation systems; climate change responses; agro/wild biodiversity management; governance and service delivery in agriculture.
Stathers, Tanya, Lamboll, Richard and Mvumi, Brighton M. (2013) Postharvest agriculture in changing climates: Its importance to African smallholder farmers. Food Security, 5 (3). pp. 361-392. ISSN 1876-4517 (Print), 1876-4525 (Online) (doi:10.1007/s12571-013-0262-z) Item not available online.
Adebayo, K., Abayomi, L., Abass, A., Dziedzoave, N.T., Forsythe, L., Hillocks, R.J., Gensi, R., Gibson, R.W., Graffham, A.J., Ilona, P., Kleih, U.K., Lamboll, R.I., Mahende, G., Martin, A.M., Onumah, G.E., Orr, A.W., Posthumus, H., Sanni, L.O., Sandifolo, V. and Westby, A. (2010) Sustainable inclusion of smallholders in the emerging high quality cassava flour value chains in Africa: challenges for agricultural extension services. Journal of Agricultural Extension, 14 (1). pp. 1-10. ISSN 1119-944X Item availability restricted.
Manu-Aduening, J.A., Lamboll, Richard, Ampong Mensah, G. and Gibson, Richard W. (2007) Farmers' perceptions and knowledge of cassava pests and diseases and their approach to germplasm selection for resistance in Ghana. Annals of Applied Biology, 151 (2). pp. 189-198. ISSN 0003-4746 (doi:10.1111/j.1744-7348.2007.00182.x) Item not available online.