At NRI, the University of Greenwich, field trips are an important component for BSc students of Physical Geography, Environmental Science, Biology and our brand-new Climate Change programme. Dr Sarah Arnold, Senior Lecturer in Insect Behaviour and Ecology and Deputy Programme Leader for BSc Biology, explains why field trips are so important for learning.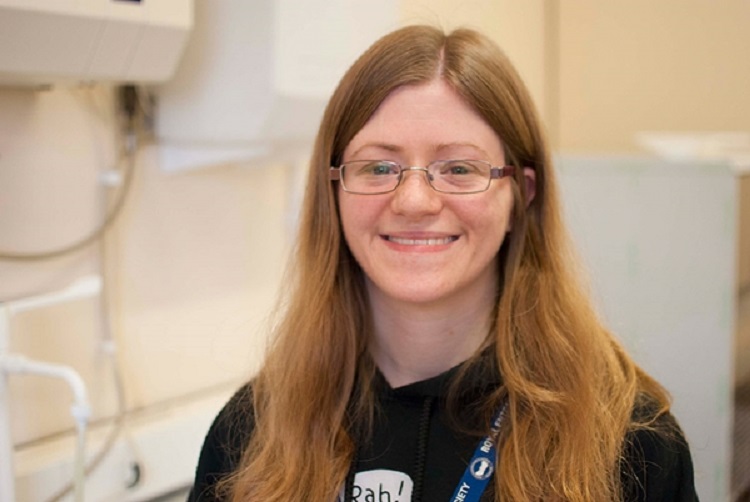 A field trip makes the theory that you learn in the classroom become real. For example, in a lecture, students can learn about ideas like plant competition or succession – that's when, as a habitat gets older, the community of plants and animals that lives in it, changes and grows more complex – but it can be abstract and hard to grasp.
When you get your boots on the ground, you see it for real. You can see the difference between an area where the surface of the soil has been removed for some reason, and there are just a few seedlings of pioneer plants starting to emerge, compared to somewhere that's been undisturbed for 10 or 20 years that hosts much bigger and thicker vegetation, and more complex communities.
Field trips are definitely my favourite bit of teaching as I just get filled with this amazing excitement and passion when I'm out there in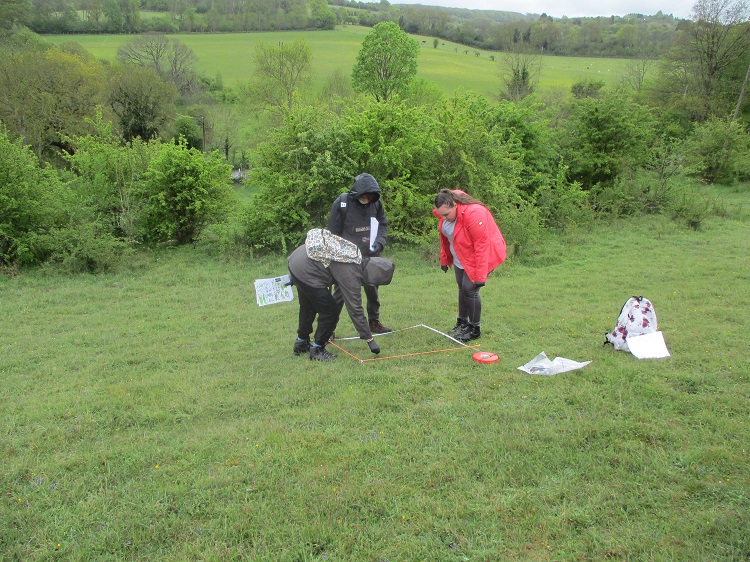 amongst nature, and I want all the students to feel that too!
Getting out into nature is fun, dynamic and real and it appeals to all the senses which means that it goes into people's brains much more. For example, one student said to me during the most recent field trip, "I've learned more in a few hours out here than I learned in a whole half term of lectures!"
The stuff you learn on field trips has a higher chance of staying with you for longer. It's a very reactive experience, in that every time you go out you see something different. When we're out in the field we might spot something or someone will bring me a bit of leaf and ask what it is, or suddenly shout, "euww, what's this thing that's walking across my shoe?" We can then talk about it and it's a great chance to meet different organisms and pick up new information but in a way that's immediately relevant, because those creatures are right there around us and doing something that relates to the surroundings.
Normally our first-year students would go for a week to the Lake District, and the second year would have enjoyed a week in Spain, but sadly neither were possible this year so we had to adapt.
During ten days of field trips in May, I managed to pack each day full of activities for my students despite not being able to travel very far. Due to the complications of the Covid restrictions, we focused on locations within an hour of the Medway campus. This negated the need for overnight stays and meant that we could spend a decent amount of time on site.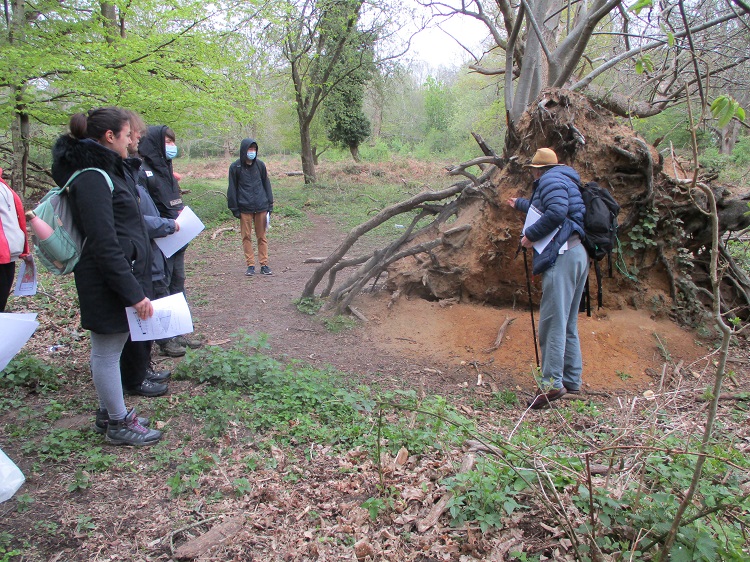 Students got to explore different habitats around Kent. We went to Cromer's Wood near Sittingbourne, and Ranscombe Farm in Rochester, both of which have got some lovely ancient woodland. We also went to see chalk downland at Queendown Warren near Sittingbourne, and heathland at Hothfield Heath near Ashford, three very different habitat types but all fundamental for understanding the UK landscape.
On the last day we treated the students by taking them to the Wildwood Trust near Canterbury, an active animal conservation project and woodland discovery park, focusing entirely on European and UK wildlife, with animals such as harvest mice, choughs and wildcats. We had some education sessions there to understand how staff are getting involved in local and regional conservation projects.
We also went to Riverside Country Park just down the road from our Medway campus, one of my favourite places in the world, as it has incredibly rich biodiversity. Some of the rarest bees in Kent live there, and you can find them quite reliably – the students got to see the brown-banded carder bee, Bombus humilis.
We had a talk from the rangers about the challenges of balancing the high footfall from members of the public, against protecting the rare species. It got us all thinking about where the potential conflicts lay, and it was a useful lesson in the challenges of working in a place like that. I think it's important to highlight career options for our students.
While we were there, we heard a cuckoo – and I know for some of the students that was a first. It was pretty special for them to actually hear a bird that, quite possibly, if we carry on as we are, they might not be able to experience a few decades from now.
Everyone had time to really get to know one another – it was a proper ice-breaker experience. The social element of a field trip is equally as important as the academic, and this year's has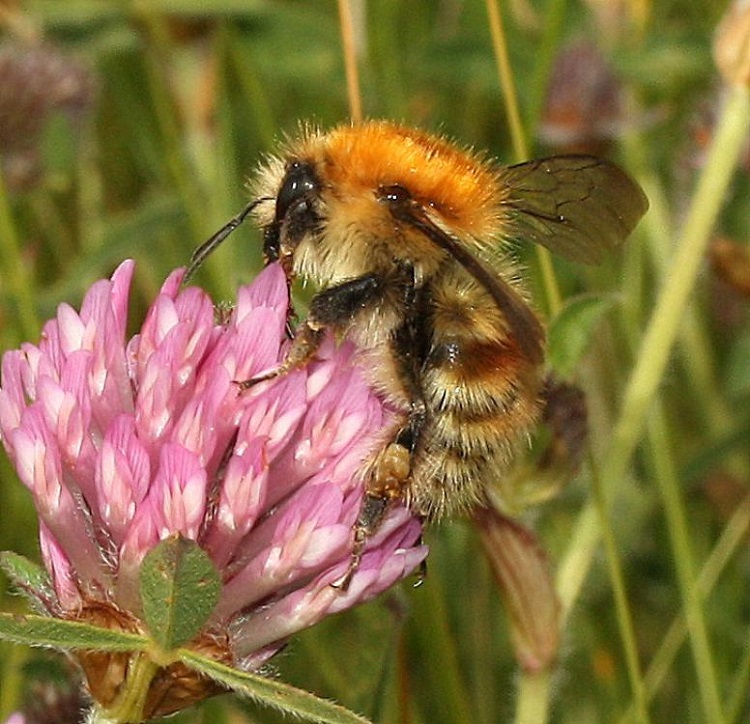 helped me develop that all-important rapport and put student names to faces. Despite fantastic engagement with on-line delivery, the trips were a brilliant opportunity for this year's cohort to enjoy face-to-face interaction.
It was a bonding opportunity that will set them up for next year and reinforce those peer support networks that have been made virtually over the past year.
We try and remove barriers to make sure that everyone can participate as much as possible; in previous years I've adapted or tweaked the trips so that they are accessible to students with disabilities, and all our field trips, including the residential ones, are free for our students.
For next year we're in the process of planning the timetable and are hoping to run some local-based trips early on in the academic year in order to introduce all the students to each other, and then all being well, we'll have our usual residential field trips in the spring of 2022.
We are totally committed to making sure all our students have a good experience and ensuring that all students are supported. To me it's really crucial that field work is something that everyone can do – and I just love it when a student sees something like a distinctive plant or insect for the first time.
To find out more about: