Prabath Jayasuriya came to the UK from his home country Sri Lanka, to follow his passion for chemistry by studying for his Master's degree in Food Safety and Quality Management at NRI, University of Greenwich. It was a school science lesson, a lump of sodium and some water, that first ignited his interest for doing experiments in a lab. Prabath takes up the story.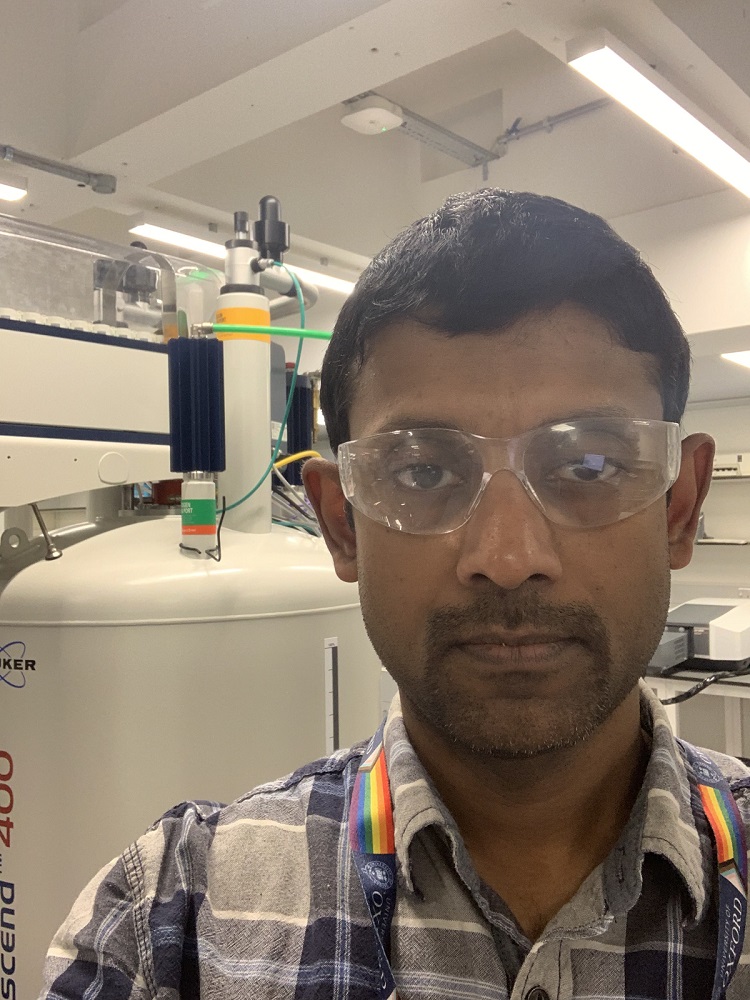 I wanted to be scientist from the age of around 15. I realised at school that chemistry was my passion when the teacher did an experiment for us. He threw a tiny piece of sodium into a sink full of water and the resulting explosion and swirling water delighted us all! From that moment I was hooked.
After school I took a BSc in Chemistry and my first job was at the University of Colombo for six months, helping the science students in the laboratory. I looked at working for the big companies like Nestle and Unilever and I received lots of feedback which told me that getting a master's degree would really help with my career, so I began looking for interesting courses.
I investigated MSc programmes available in the United States and in the UK, and at the end I found the contact details of Linda Nicolaides at NRI, University of Greenwich and we exchanged emails about the MSc Food Safety and Quality Management programme. I was encouraged by her advice to study in the UK and so I applied for this programme.
There was a fair amount of paperwork to do, visas etc, once I'd received my offer letter from the University and Linda was very helpful in getting it sorted in time. I arrived in mid-January 2004, and I still remember just how cold it was. I had to buy myself a thicker coat immediately! My first accommodation was at my uncle's place in London but later I moved to the campus at Medway which was very convenient.
As I didn't have much money, I got a part-time evening job in the Coop supermarket in nearby Gillingham and I remember coming home, eating dinner and then getting to work on my university assignments, sometimes I'd finish at 2am. Luckily living on campus accommodation made the walk to lectures very easy. I also got another part time position doing research in a different part of the University of Greenwich working on developing volcanic ashes to be made into bricks for the building industry.
During my master's programme, Linda Nicolaides was my tutor and she helped me enormously, not just with my coursework but with settling into the UK and with my spoken and written English. I became fascinated by studying mycotoxins – naturally occurring toxins produced by certain moulds in food. I investigated a molecular method for the detection of aflatoxin, one of the most poisonous mycotoxins, in food.
After graduating in 2005, I continued working at the Coop and I was offered a full-time position as an assistant manager in one of their larger branches in Surrey. I worked there for the next seven years during which my wife came to the UK to join me and we settled in London until the cost of living became too much. To save money we then moved out to near Milton Keynes, north of the capital.
Working at the Coop gave me so many skills in managing people, business and retail knowledge, I did consider making it my career but deep down I knew I should use my food safety and quality management skills more thoroughly and to be honest, I missed the laboratory environment.
I saw a position for junior laboratory technician advertised at the University of Oxford so I applied and got an interview, but they rang me later that night and told me I'd not been successful. However, in the next breath they said that another position of senior lab technician had just become available and would I please apply for that instead? I was absolutely delighted to get that job.
I'm now working full-time at the University of Oxford, teaching 2nd and 3rd year students. I help them in their research work and experiments and it's all about the chemistry, which of course, I love.
I have such a good team and I really enjoy my work - all the interesting conversations and interactions with the students – it's great. I'd like to become a senior technician or eventually move into the food industry to combine my two great interests.
One day I'll return to Sri Lanka and use my knowledge to improve the food industry there. Coming to NRI at the University of Greenwich was exactly the right decision and the programme opened up a whole world of career opportunities for me. I'm very excited for my future.
To find out more about:
MSc in Food Safety and Quality Management