NRI's first Food Accelerator programme has begun and is speeding away from the starting grid. The initiative, which gives practical advice to new start-ups has welcomed its first intake of entrepreneurs, all of whom are developing plant-based food and drink ideas. Many of them started production in their own kitchens at home, but now want to experiment with increasing scale, tweaking the recipe or exploring how to pitch to retailers.
The Food Accelerator is part of the state-of-the-art Medway Food Innovation Centre – or MFIC – which is located on the Medway campus at the University of Greenwich, and is an initiative of Growing Kent and Medway (GK&M), a project led by horticultural research organisation NIAB East Malling in Kent. Funded by the UK Government's 'Strength in Places' scheme, GK&M invests in innovation projects to stimulate an uplift in the region's economy through inclusive and innovation-led growth.
The criteria for enrolment were simple: participants had to be ambitious, have an innovative concept for a food or drink product and be looking to scale up. The organisers were originally looking for 10 people but were quickly overwhelmed by applications.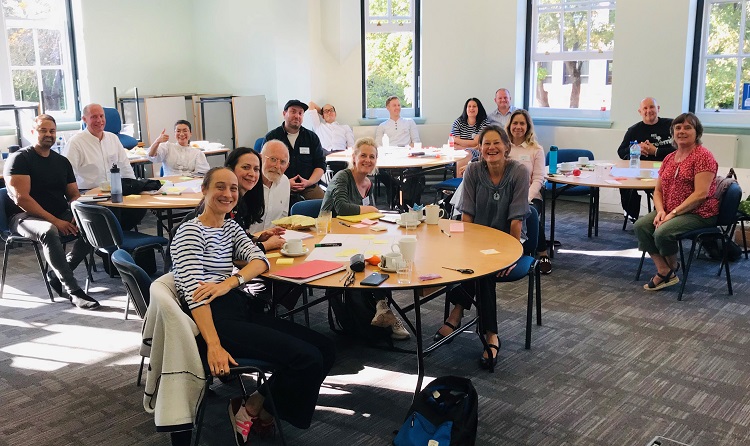 Organiser NRI's Valerie Pondaven explains: "Over the summer I visited local businesses and explained to them about the Food Accelerator and we selected 17 companies. There were so many ambitious companies and so many people putting themselves forward – I just couldn't say no! All of them had great ideas and they wanted to scale up and grow their business, which in turn contributes to a positive effect on growth and regeneration in Kent and Medway. It was just the right time in their businesses – they were all so ambitious and wanted to get to the next stage, and there was a real sense of urgency from a business perspective."
Valerie is keen to explain why the Food Accelerator is concentrating on plant-based food and drink: "Kent is the garden of England so we are looking at horticulture, agriculture – all the wonderful plant-based food that is readily available here. It's not about promoting vegetarian or vegan food, it's just about realising what is a healthy and sustainable future for us all."
"At the MFIC we have state-of-the-art equipment, a laboratory and a testbed where businesses can explore food and drink production techniques with our experts. The hope is that the entrepreneurs will be more inclined to try new things and purchase their own equipment. We don't want to keep all this expertise within the university, we want to engage with local businesses. Our food scientists and academics are on hand to give practical help to business owners to solve challenges."
Valerie is delighted that one of the 17 companies – Fermenti – has already won four golds at the 2022 Nourish Awards, the UK's leading health food awards, for its innovative cultured cookies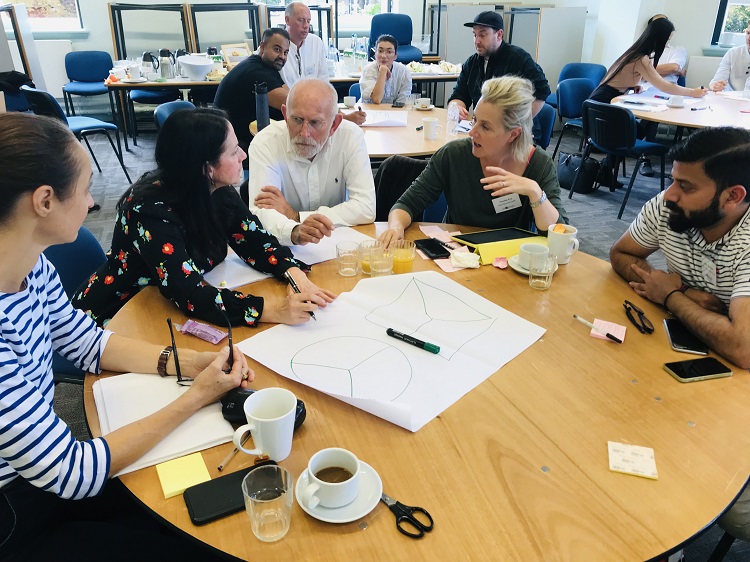 made from fermented fruits and nuts which are described as 'a feast for your taste buds as well as for your trillions of friendly gut bacteria'. She says: "Our programme is designed specifically to support innovative businesses and entrepreneurs like Fermenti and it is exciting to be part of their journey."
For business start-ups, often the challenge is finding technical support, so the Food Accelerator offers an intensive four month programme with face-to-face meetings once a month, plus online classes, either once or twice a week, on a range of subjects start-ups want to explore – perfect for those who want to grow their business.
Valerie says: "At the inaugural meeting on 14th September, there was such a buzz in the room it was amazing. I took the participants to visit the MFIC, then we had a networking lunch with some of our food scientists and academics from NRI and the wider University of Greenwich. People were asking all sorts of questions, including how to extend shelf-life, improving the texture and taste of their products and finding sustainable packaging. One of the first requests was for me to set up a dedicated WhatsApp group for Food Accelerator participants and that first night the group didn't stop pinging as our members swapped ideas and stories."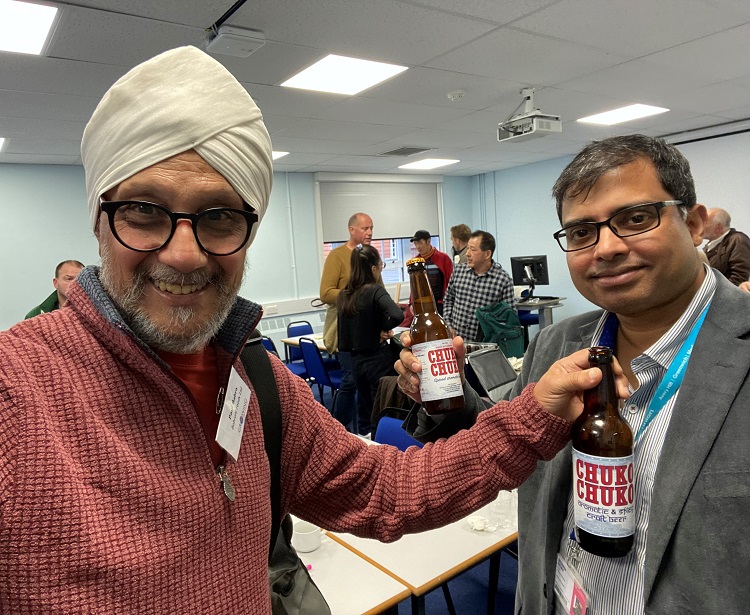 "To give you an example of the kinds of food ideas brought to the table, there was kimchi and kombucha (Korean fermented foods rich in probiotics), a sauce company who'd created a great recipe for their own catering but now wanted to sell it in major retailers, and vegan cheese and milk – there is such a great mix of businesses and everyone is happy to work together."
The group decided that at the second meeting on October 12th, everyone would bring a sample of their food to share with the group and the food scientists to get some constructive feedback.
November's session will look at outsourcing and starting a manufacturing business and how to run a sustainable and profitable business; December will address how to pitch to investors and customers, and in January, some of the participants will have the opportunity to present their business on stage at the Kent and Medway Business Summit. The next Food Accelerator Programme will begin in February 2023 and applications are already coming in.
To find out more about:
How to join the next Food Accelerator Programme
UK Government's 'Strength in Places' scheme