A message from Professor Andrew Westby |

Dear colleagues and friends of the Natural Resources Institute,
After 34 years, the time has come for me to leave NRI and to take up a role as the new Deputy Vice Chancellor (Research and Knowledge Exchange) in the wider University of Greenwich.
Needless to say, NRI, our work and our community of staff, students and partners have formed the key part of my working life. The nature of NRI has meant that I've had the privilege of being part of an extended 'family' of researchers, colleagues and friends and I would like to offer you all my sincere thanks, not just for your support over the years, but for your camaraderie and solidarity in working towards NRI's mission. I, as well as many of my colleagues, joined the Institute because we wanted to help improve lives, livelihoods and create a more sustainable world through agricultural and food science. NRI's work has made and continues to make a significant impact as we work towards achieving the UN's Sustainable Development Goals through our interdisciplinary approach.
As the form and structure of the Institute changed over the decades, so did my own career, and I have innumerable memories, experiences and anecdotes from my time at NRI, from laboratory work in the UK, to research field trips across sub-Saharan Africa and more widely, to presenting at international conferences.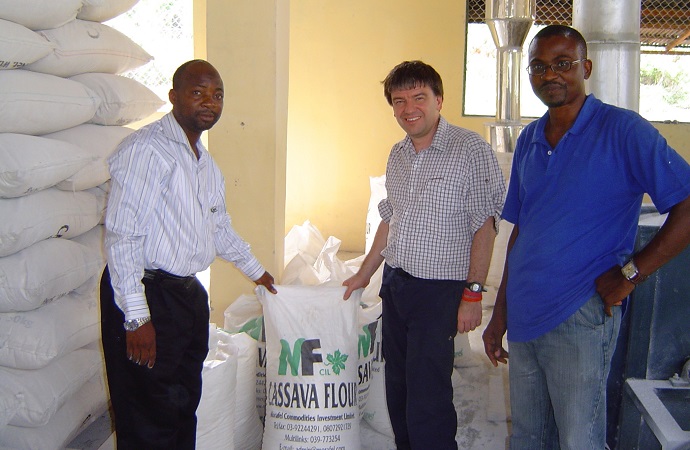 A major component of my research career has been spent working on the bulky tropical root crop, cassava. It was a journey that started in the late 1980s with the Collaborative Study of Cassava in Africa. I would particularly like to acknowledge my colleagues in NRI and many partners from around the world who formed part of this journey with me, helping to develop cassava into new products and value chains with the aim of improving the lives of smallholder farmers. Probably the most important project that I have led was the Cassava Adding Value for Africa (CAVA) project funded by the Bill & Melinda Gates Foundation (2008–2019) because it allowed our considerable knowledge and experience with cassava to be consolidated with partners in Nigeria, Ghana, Uganda, Tanzania and Malawi. It also helped to win other major cassava projects, securing NRI's position as a leading post-harvest cassava research organisation.
Working on tropical root and tuber crops led me to being part of the International Society for Tropical Root Crops, where I made my first presentation at an international conference in Ghana in 1991. As President it was my pleasure to lead Symposia in India (2006), Peru (2009) and Nigeria (2012).
NRI's work on tropical root crops led to a major collaboration with Howdy Bouis and his team at HarvestPlus, working on ways to reach end-users with biofortified crops. In turn, this developed into a major proof of concept project on reaching end users with biofortified sweetpotato in Uganda and Mozambique (2007–2009) that provided the evidence to support further investments in biofortification from the international donor community (see more here).
Since becoming Director of NRI twelve years ago, some of the highlights and successes include our excellent admin team winning the Times Higher Leadership and Management Award for Best Departmental Administration Team of the Year (2011); the CAVA project was awarded both the Times Higher Award for International Collaboration of the Year (2014) and the Guardian Award for Research Impact (2015), our cassava programme was awarded a Queen's Anniversary Prize for Further and Higher Education (2016), our cassava work was featured in the UK's Best Breakthroughs List – Universities UK (2018), our cassava team won the GRE Research Excellence Award (2018), and our pest management work won a Queen's Anniversary Prize for Further and Higher Education (2019).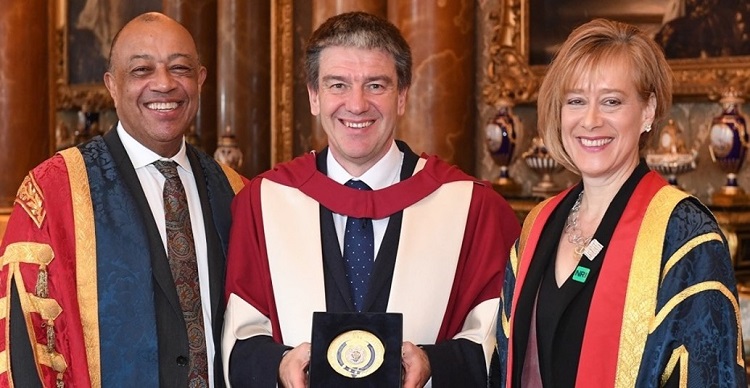 Important in this period also has been NRI's membership of Agrinatura and the European and international partnerships and projects in which NRI has been engaged. I had the privilege of serving a term as President of Agrinatura-EEIG and I am especially grateful to Tim Chancellor and latterly Andy Frost who have been excellent Advisers for NRI.
Also during this time, NRI has won major funding awards, including: the African Cassava Whitefly Project (funded by the Bill & Melinda Gates Foundation), our Food and Nutrition Security Initiative – FaNSI (funded by Research England's Expanding Excellence in England scheme), Growing Kent and Medway (as part of a consortium of partners led by NIAB-EMR and funded under the UK Government's 'Strength in Places' scheme), and most recently, the UK Food Systems Centre for Doctoral Training (UKFS-CDT), becoming the first Institute in a modern university to run a doctoral training centre. I will continue to lead the UKFS-CDT and thank my colleagues in advance for their support.
Over this time, NRI has grown in terms of both staff – we now have over 140 – and students – with over 50 PhD students, over 250 students on our taught postgraduate programmes, and an increasing number of students on our undergraduate programmes. I believe that the Institute is in an excellent position to continue to thrive.
In my new role, my main responsibility will be to lead the implementation of the University's new Research and Knowledge Exchange Strategy. NRI is and will remain a crucial and distinguished part of the University's Research and Knowledge Exchange portfolio. I look forward to continuing interaction with colleagues at NRI, and I will, of course, remain engaged and supportive in my new position.
I am also pleased to share with you that Professor Ben Bennett, our current Deputy Director, is undertaking the role of interim Director of NRI.
We will be going out to appoint a permanent Director of NRI very shortly. This will be advertised internally and externally at the same time.
I would like to thank you all for your collaboration and support and I look forward to working with you in the future.
Andrew Westby