NRI recently organised and hosted a Review and Planning Workshop for the project "Driving livelihood improvements through demand-oriented interventions for competitive production and processing of Roots, Tubers and Bananas (RTBs)". The workshop was held at the main campus of the University of Greenwich, London, from 28th to 30th of April 2014.
The project is one of the several initiatives undertaken by the members of the CGIAR Research Programme – Roots, Tubers and Bananas (CRP-RTB) and sees the active participation of the International Institute of Tropical Agriculture (IITA), the International Centre for Tropical Agriculture (CIAT) and La recherche agronomique pour le développement (CIRAD). This is the first time that NRI is involved in implementing a CRP-RTB project and it represents the growing reputation of NRI in the domain of roots and tubers research and project implementation, particularly in the field of postharvest research.
The project started in 2013 with the aim to 'drive livelihood improvements through demand-oriented interventions for competitive production and processing of roots, tubers and bananas'. It is organised around three cases studies (CS): CS1 'Optimization of selected small and medium processing systems for cassava'; CS2 'Enhancing gender-equitable livelihoods through low-cost livestock feeding systems that utilize cassava crop residues and processing waste' and CS3 'Ensuring acceptability of food products resulting from new varieties and new processing technologies for cassava'.
NRI is principally involved in CS1 and CS3. Andy Graffham, Diego Naziri and Andrew Marchant, in collaboration with one IITA Post-Doctoral Research Fellow, will contribute to CS1 by looking at opportunities for process optimisation of high quality cassava flour (HQCF) production in Nigeria. This will require an energy and economic assessment of a number of flash driers (a specific drying technology) and consider all processing stages occurring in each selected factory (peeling, grating, mechanical dewatering and drying of cassava).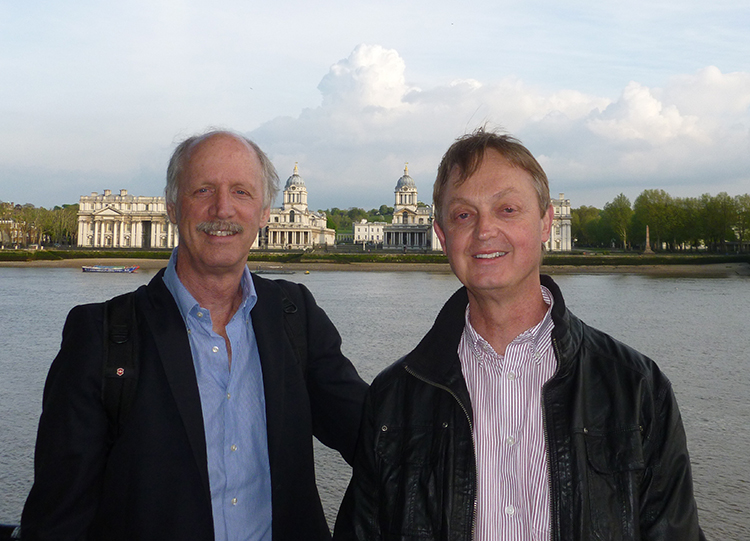 Furthermore, the NRI team will undertake a market study for HQCF and identify opportunities to increase and improve the supply of fresh cassava roots and the use of by-products available locally as fuel. Lora Forsythe and Adrienne Martin will be providing gender and livelihoods expertise for NRI's contributions to the case studies, and will undertake a focused study on identifying possible livelihood outcomes resulting from the use and improvement of new drying technologies in Nigeria.
Keith Tomlins, a world-leading expert on consumer acceptability of root crops in Africa, and Aurélie Bechoff, a food technologist specialising in root crop processing, are both involved in CS3. The consumer acceptability of cassava products will be tested in several African countries (Nigeria, Sierra Leone, Cameroon, Benin and Tanzania). The products selected are the following: flash dried, sun dried and wet paste fufu in Nigeria; hand grated and mechanically grated gari in Sierra Leone, gari fortified with legume (soy bean) and palm oil; gari, fufu and "Bâton de manioc" from yellow cassava, and Ugali made from traditional sun dried and cabinet dried cassava flour.
More information about NRI's research and development work on tropical root and tuber crops can be found here.