NRI's Food Accelerator Programme showcased its rising stars and new entrants - all of whom are developing plant-based food and drink products – at the three-day food and drink festival, held in the gardens of historic Rochester Castle.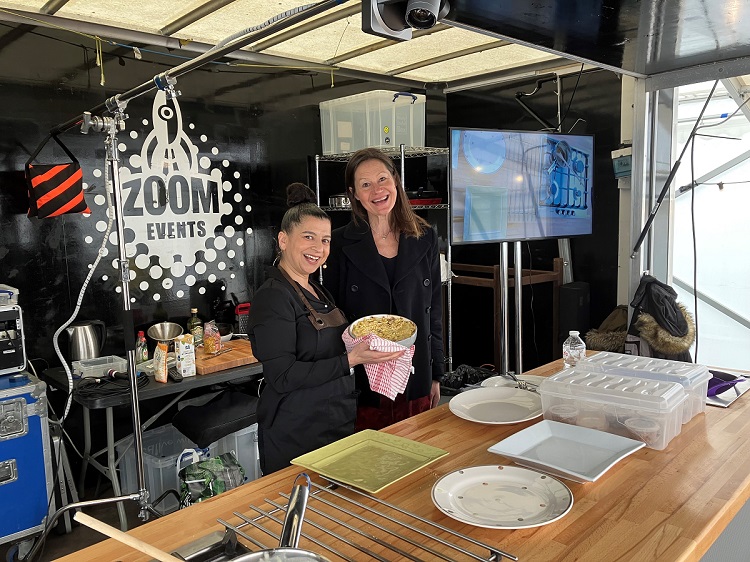 Running from Friday 31 March to Sunday 2 April, and defying the unseasonably cold and wet weather, the venue was filled with local food and drink producers with a programme of live music to entertain the crowds.
Valerie Pondaven who runs the NRI Food Accelerator Programme with Growing Kent & Medway, could be found on stage in the main marquee where she introduced and supervised the live cooking and tasting events featuring the Food Accelerator entrepreneurs.
"I was really impressed that the organiser gave us that opportunity", says Valerie. "On the Food Accelerator Programme we've got people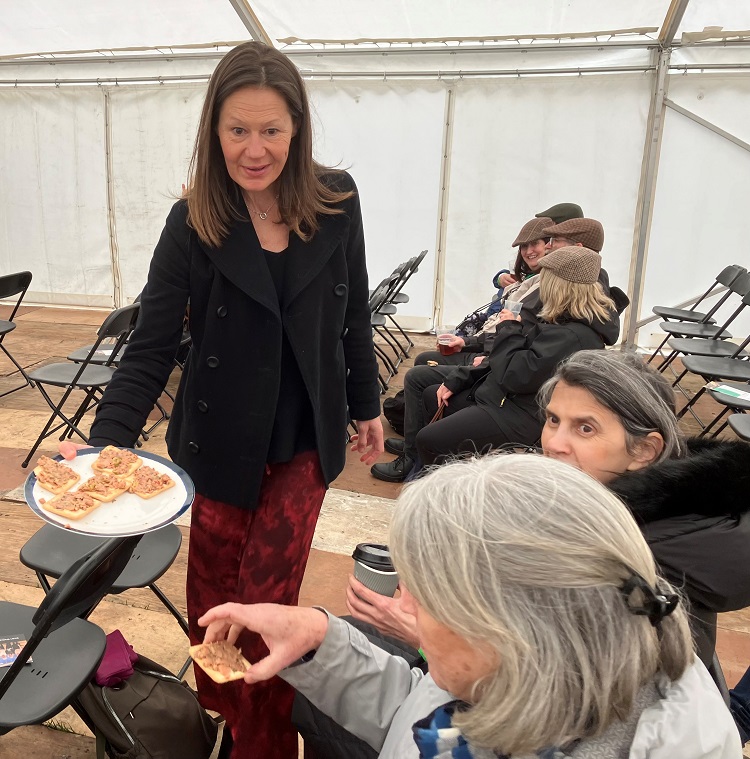 who started working at home on their specific food or drink product and now they're trying to scale up their business. It's really important to get some feedback from consumers, potential clients and the public. Being live on stage at the Festival was the perfect opportunity."
Even though some of the entrepreneurs clearly found their live demonstrations nerve-wracking, it was all good experience and an excellent chance for them to obtain live feedback from people actually tasting their products there and then.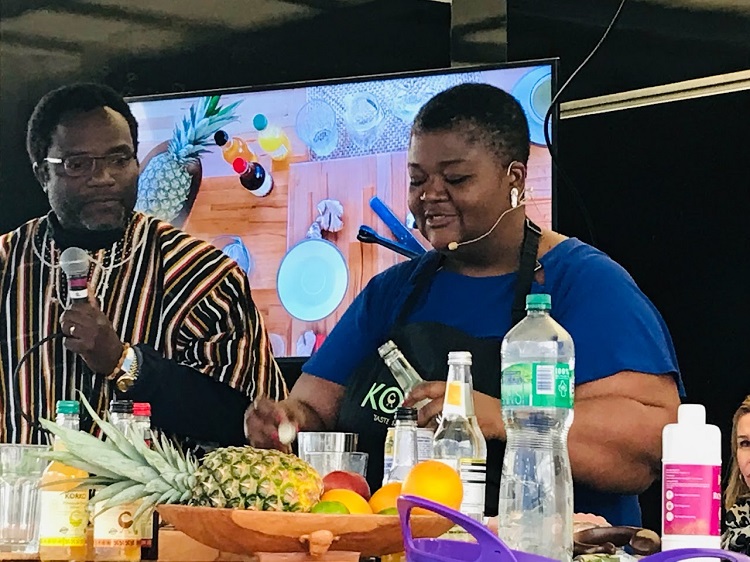 Valerie explains: "Going on the stage is really overwhelming, not to mention doing a live cooking demonstration with their product and explaining the concept behind it. Some of the products are extremely innovative; for example we had a company which makes vegan tuna out of jackfruit, another one is making African inspired drinks, quite unusual products that you wouldn't come across in the supermarket. It's just great seeing the audience reaction, getting the immediate feedback when handing out samples."
Valerie was delighted that the entrepreneurs were able to practise on stage at the Festival, using key communication skills that they'll need when they start presenting their products to potential retail buyers, shops, wholesalers and investors.
She says: "The vegan tuna made from jackfruit is a good example, do we call it "Chuna" – the brand name dreamt up by the creator – or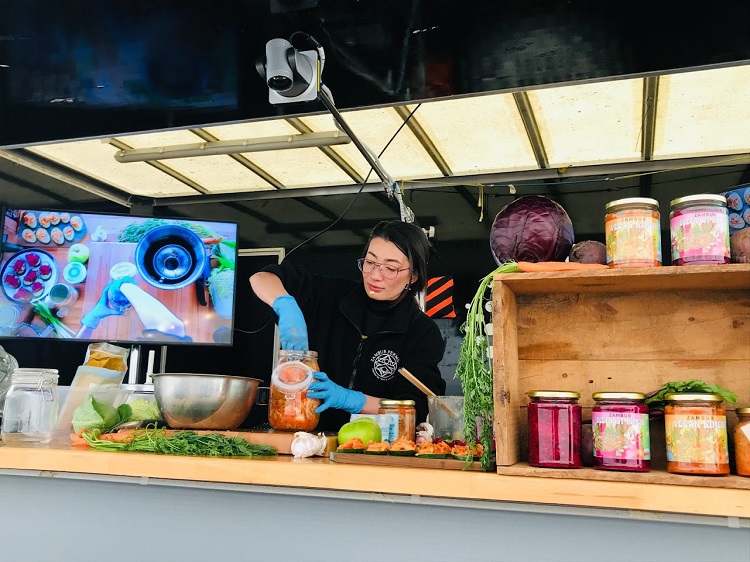 would that put off people who don't like tuna? Would they even bother to try it? We were able to ask people in the crowd exactly what they thought as they sampled it on crackers and in a freshly cooked 'chuna pasta bake'."
Other Food Accelerator demonstrators included Zakinah from Zambur Ferments, who uses Lion's Mane mushrooms in her kombucha, and while on stage, taught the audience how to make kimchi. Also presenting was Alex from Arcanist Pineapple Rum, and Brogue with his Beardy B's Still Lemonade.
Valerie says, "It was wonderful being there to see the Food Accelerator entrepreneurs present, I felt like a proud mother seeing my 'kids' on the stage!"
Anybody with an exciting new food or drink product can now apply to join the next Food Accelerator Programme starting in June. Find out more:
https://www.growingkentandmedway.com/business-support/accelerator/
Or email Valerie Pondaven: v.pondaven@greenwich.ac.uk
To find out more about:
The Food Accelerator Programme
The Medway Food and Drink Festival 2023