Rural women are vital to the global economy and play crucial roles in food systems. Their activities are essential for both rural societies and urban communities. Women make up 43 percent of the global agricultural labour force. They cultivate the land and grow much of our food, contribute to rural enterprises, build climate resilience and fuel local and global economies. At the same time, they are responsible for much of societies' unpaid informal care work contributing to food security, nutrition and well-being.'
Yet, with only a few exceptions, rural women fare worse than rural men and urban women and men on every measure of development. Despite their key roles, persistent structural constraints, including unequal power relations and discriminatory social norms, mean they often face higher food insecurity, earn lower incomes and have limited access to resources such as land and credit. Inflation and the rapidly rising cost of living have exacerbated these inequalities. These factors limit rural women's ability to benefit from their rights, improve their lives and those of others around them, and reach their full potential.
NRI is contributing to the vision for a better world where rural women benefit equally from their creativity, tenacity, and productivity. Our research and advisory work with several partners support the empowerment of rural women and girls around the world to build their resilience, political agency, skills and leadership.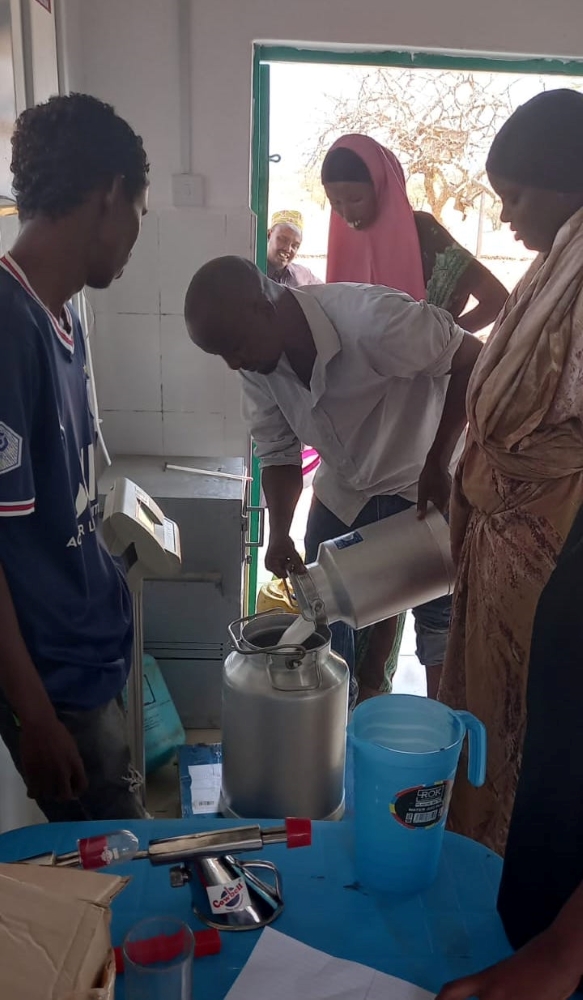 We have collaborated with Egerton University and Anolie Women Camel Milk Cooperative to reduce losses in the camel milk value chain from Isiolo in northern Kenya to the capital, Nairobi. NRI scientists helped the cooperative to reduce post-harvest losses, and advance value addition and product development. This was achieved by using improved postharvest handling practices and a cool chain system, alongside upgraded milk storage and transportation processes. These practical measures have not only minimized losses but also ensured the delivery of high-quality fresh camel milk to consumers in Nairobi. This partnership has proved to be instrumental in building the cooperative's resilience to climate change and other business challenges and in strengthening their position as a key player in the camel milk value chain.
Micronutrient deficiency is a form of 'hidden hunger' and is a major public health challenge affecting over two billion people worldwide. Hidden hunger occurs when intake and absorption of vitamins and minerals like zinc and iron are too low to sustain good health and development. It is especially a persistent problem faced by rural women, significantly affecting their wellbeing. Our research in Uganda aims to improve nutrition outcomes of mothers and young children by informing the design and enhancing the impact of nutrition-sensitive agriculture interventions in rural low-income contexts. This research is exploring micronutrient deficiencies among rural women to identify practical solutions to address nutrient gaps and inform targeting of policy interventions and development programmes. Results from this research will be critical to ensuring that agricultural interventions have a positive impact on the wellbeing of rural women.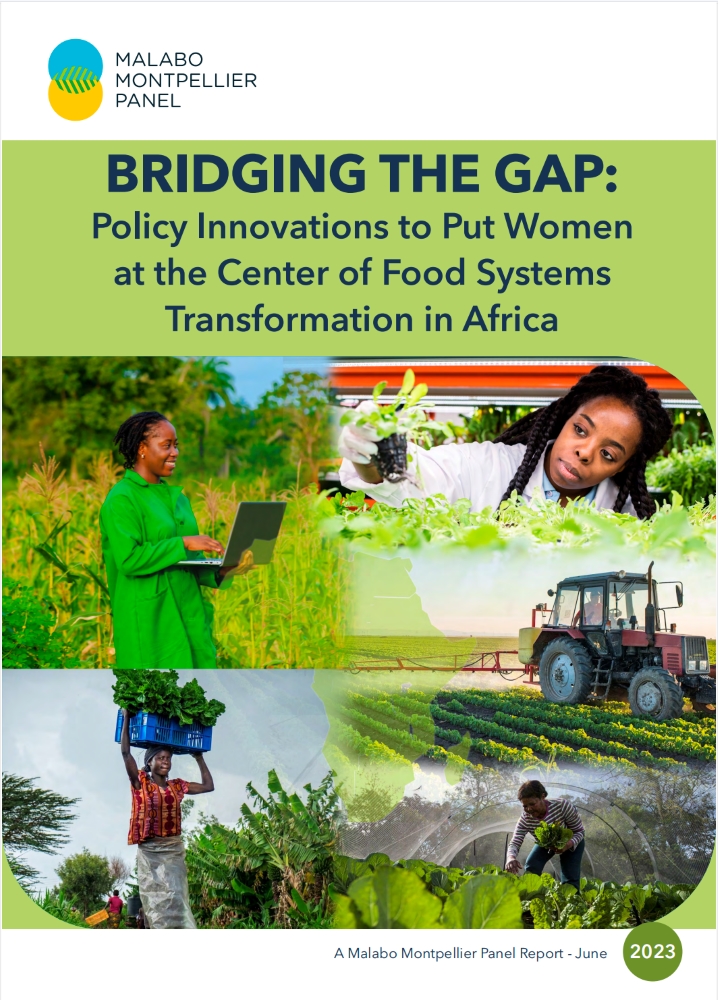 Rural women are pivotal to the transformation of Africa's agrifood systems and to the continent's growth agenda. Almost two-thirds of women in sub-Saharan Africa are employed in agrifood systems as food producers, agrodealers, processors, distributors and traders. Yet, their capacity to contribute to and benefit from efficient, resilient, and sustainable food systems and their transformation is severely limited by a variety of social and systemic challenges that are yet to be fully addressed. A recent report co-produced by NRI Director, Prof. Sheryl Hendriks makes a case for tackling the inequalities facing women including rural women. The report argues that women could thrive in their roles in agrifood systems if these systems were designed to work better for them by enabling equal access to resources and services for both women and men. It further sets out key priorities for addressing the gender gap in agriculture and food systems.
In line with the theme of this year's International Day of Rural Women, we are working to create an enabling policy, cultural and institutional environment to support gender equity and rural women's empowerment for sustained impact.