The Food Accelerator programme welcomed its latest cohort of food and drink business owners in a lively introductory meeting on 16 October 2023. Participants representing 20 businesses will be trained over four months on various aspects of food product development and business management. The programme includes training, workshops, events and several networking opportunities to help businesses grow or turn business ideas to market. NRI and partners established the Food Accelerator programme as part of the Growing Kent and Medway (GKM) initiative that is advancing food innovation and entrepreneurship both locally and internationally. It brings together industry, scientists, technologies and entrepreneurs to stimulate innovation in healthy and sustainable food production.
During the Food Accelerator meeting at NRI, trainees were introduced to the programme and what to expect over the training period. Aspects to be covered include getting products to market, streamlining business models, customer insights, finance management and fundraising for scaling up, among other themes. 'The programme will also cover food safety and quality management, culminating in a qualification in understanding HAACP,' said NRI's Valerie Pondaven, the Food Accelerator Manager. Hazard Analysis and Critical Control Points (HACCP) is a set of procedures for food hygiene and safety management in food business. The Food Standards Agency mandates every food business to have a HACCP-based food safety management system to safeguard food from safety hazards.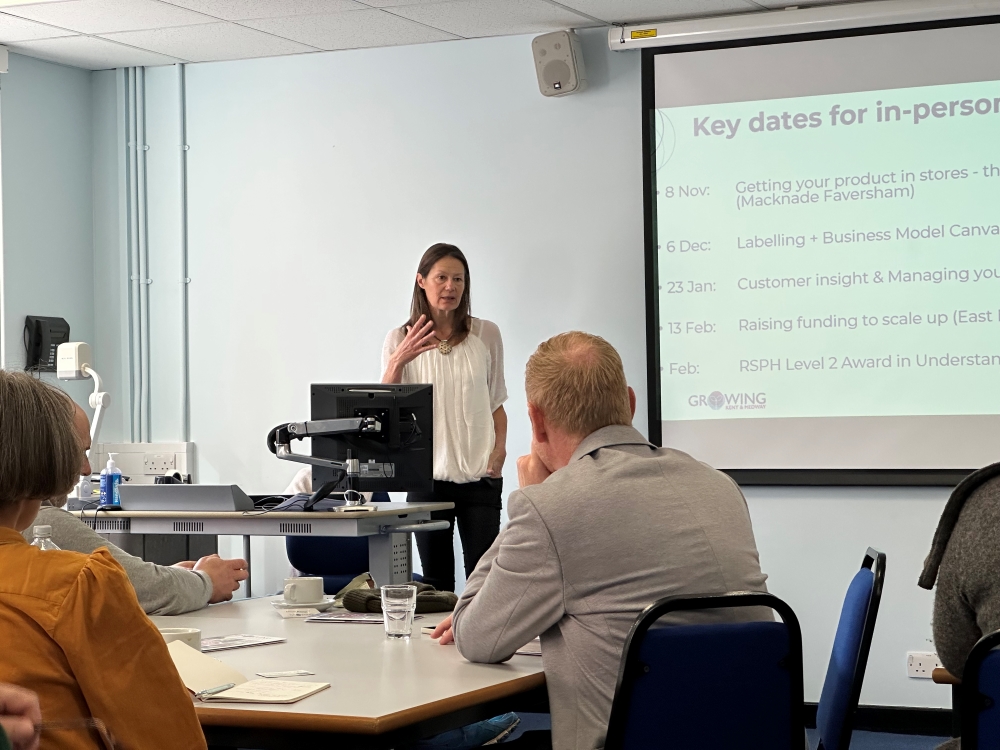 The program will also feature online sessions covering a variety of relevant topics such as packaging, intellectual property considerations for start-ups, media coverage and preparation of sustainability policies. Bi-weekly 'Ask the technical experts' clinics will ensure dedicated and bespoke technical support from experts from NRI and other partners on the programme. At the same time, networking and learning opportunities will be facilitated through social media, talk shows and podcasts among other channels.
Participants will also benefit from the support of GKM.
The business owners discussed their current business challenges which they hope to address by leveraging the knowledge, experience and networks from the programme. Challenges like unclear business direction for start-ups, limited linkages for scaling up and difficulty determining product shelf life were highlighted. Valerie said, 'The business owners will work in collaboration with food scientists and industry experts to find solutions that work for them. They will also get advice on accessing funding to help support their product development and grow their businesses.'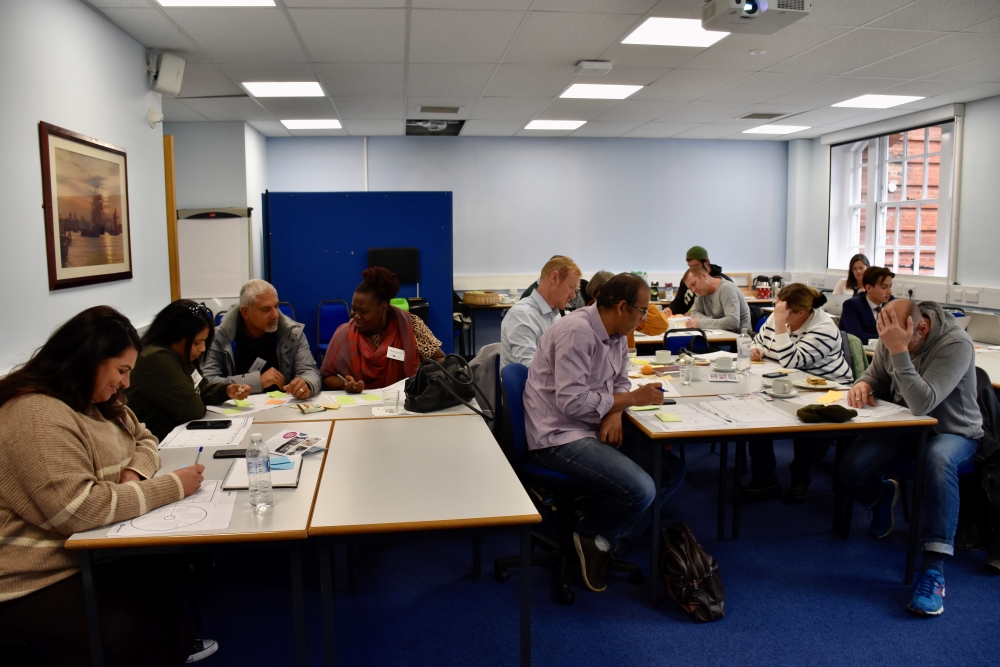 The day's main session, which also officially kicked off the training programme was focussed on value proposition. A value proposition is a concise statement of the benefits that a company's products and services will deliver to customers. This session featured a practical exercise in which each of the participants filled in a value proposition canvas for their business. A value proposition canvas is a tool which can help businesses ensure that their products or services are positioned around what customers value and need. Through this session, participants focused on critically understanding their customers' problems and thinking through how their offerings will solve them. The exercise helped them identify customers' real motivations when buying a product and to think through new ways to pitch their products.
In the spirit of providing networking opportunities, the meeting also hosted Timothy Benzie, an Innovation and Growth Specialist at Innovate UK which supports business growth and upscaling. Timothy facilitated the session on value proposition. A representative from Foodsteps, a food sustainability platform offering analysis across supply chains to provide data insights on a product's environmental footprint, was also present. Not only do these typify our commitment to sustainable innovation but are also a snapshot of the resourceful networking opportunities on the programme.
Participating businesses ranged from plant-based sauce manufacturers, street food restaurants, artisan bakeries, winemakers, cake designers and specialty cheese makers. Besides training to facilitate business growth, the Food Accelerator offers dedicated business and technical support, providing training, tools, mentoring and networking opportunities. Through the programme, we aim to catalyse industry-leading food innovation to transform the food and drink sector in the UK and further afield.
Find out more and get in touch here.
Growing Kent and Medway and the Food Accelerator are supported by UKRI's Strength in Places Fund.