Dr Uche Okpara, Fellow in Climate Change and State Fragility at NRI, has been awarded a prestigious 'Future Leaders Fellowship' for a programme of work on prosperity and peace in countries facing interrelated risks of conflict and climate change.
Future Leaders Fellowships support talented people in universities, businesses, and other research and innovation environments, with the aim of developing the next wave of world-class research and innovation leaders in academia and business.
Science Minister Amanda Solloway said: "We are putting science and innovation at the heart of our efforts to build back better from the pandemic, empowering our scientific leaders of tomorrow to drive forward game-changing research that could improve all our lives and boost the UK economy.
"Supported by £113m, the Future Leaders Fellowships will equip our most inventive scientists and researchers across the country with the tools to develop and bring their innovations to market quickly - all while helping to secure the UK's status as a global science superpower."
Dr Uche is the first University of Greenwich researcher so far to be accepted onto the scheme run by UK Research and Innovation (UKRI), the UK's organisation bringing together the seven disciplinary research councils, Research England, and Innovate UK.
Vice Chancellor of the University of Greenwich, Professor Jane Harrington, said: "Dr Uche Okpara is the first of our researchers to become part of this scheme and we are very proud of his work and well-deserved achievements in gaining this award. The four-year project is a fitting endorsement for Uche's already-impressive work and we are all very excited to see how he and his team progress."
As an expert in climate security and development, Dr Uche's research will develop a distinct system of interlinked research and learning spaces to reveal the foundations of citizens' preferences and strategies for both socio-economic development – 'prosperity' – and meaningful and non-violent interactions – 'peace'.
The fellowship will allow him to build an interdisciplinary team of early career and PhD researchers in conflict, peace, environment and development, launch a new 'Lake Chad Conflict and Environment Observatory', and establish local citizens' labs. These will bring together science, society and the state in a reciprocally useful way to co-create locally valid, locally owned and locally sustained peace-prosperity pathways for the Lake Chad region, which spans a number of countries in West and Central Africa.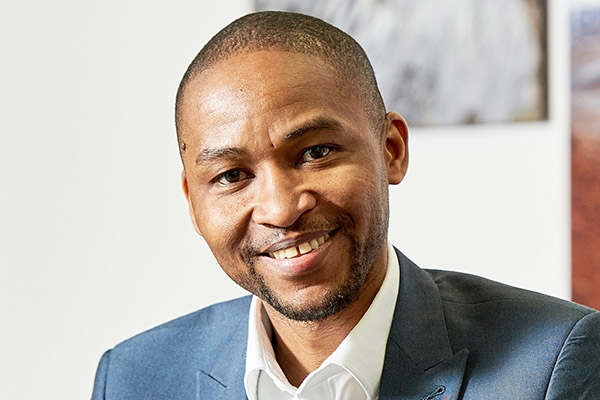 Dr Uche said: "I am delighted and honoured to be awarded a UKRI Future Leaders Fellowship (FLF). The fellowship offers four years of support for innovative research and professional development, with the potential for an additional three years. This means that I can focus intensively on addressing problems that transcend the traditional boundaries of environmental social sciences. The funding, flexibility, scale and duration offered by the FLF will be a leadership accelerator for me in many ways. I will use the award to build capacity in delivering world-class research, competence in the co-creation of interdisciplinary knowledge, and confidence in influencing policy decisions in environmental peacebuilding and sustainable development. It will also enable me to establish wider, useful collaborations and boost my independence in working towards a senior faculty position in the next 4–7 years".
Professor Andrew Westby, Director of NRI said: "on behalf of everyone at NRI, I would like to congratulate Uche for this fantastic achievement, along with the colleagues who supported his effort. We have witnessed Uche develop from a dedicated Master's student on our MSc in Natural Resources and Sustainable Environmental Management into a respected Early Career Researcher. He brings crucial experience on conflict, peace and prosperity to NRI and recently joined the Institute under our Food and Nutrition Security Initiative (FaNSI). Through the support of the Future Leaders Fellowship, we are keen to see Uche build a strong research network and become a leader in a field of growing importance to the world and to NRI."
Dr Uche's research aims to pioneer a regionally appropriate one-stop-shop for operationalising the Sustainable Development Goals related to peace and prosperity at a local scale, with a view to generating ground-breaking new evidence to deepen public understanding of peace-prosperity dimensions, nexus and pathways in their many forms.
UKRI Chief Executive, Professor Dame Ottoline Leyser, said: "I am delighted that UKRI is able to support the next generation of research and innovation leaders through our Future Leaders Fellowship programme.
"The new Fellows announced today will have the support and freedom they need to pursue their research and innovation ideas, delivering new knowledge and understanding and tackling some of the greatest challenges of our time."
Links: Dr Uche Okpara | UKRI's press release | Future Leaders Fellowships | FaNSI