Wetlands, including marshes, swamps, bogs and fens, exist at the intersection between land and water. Many of these landscapes are beautiful, ethereal places, and a source of inspiration to artists, poets, writers and photographers. They are important for wildlife habitats, act as flood defences, and are great recreational spaces.
They generate a wide range of environmental, economic and socio-cultural benefits to people, supporting their health and wellbeing, and mitigating the impacts of climate change. Wetlands are also known for their association with biting insects such as mosquitoes. So how can we create, restore and manage wetlands, while limiting perceived or actual public health impacts from mosquitoes?
To help answer this question, researchers from NRI and Public Health England have published a new, comprehensive, open access resource for wetland managers and policymakers: the 'Wetland Mosquito Survey Handbook – Assessing suitability of British wetlands for mosquitoes'. Contributing authors are from the Universities of Greenwich and Bristol, and Imperial College London.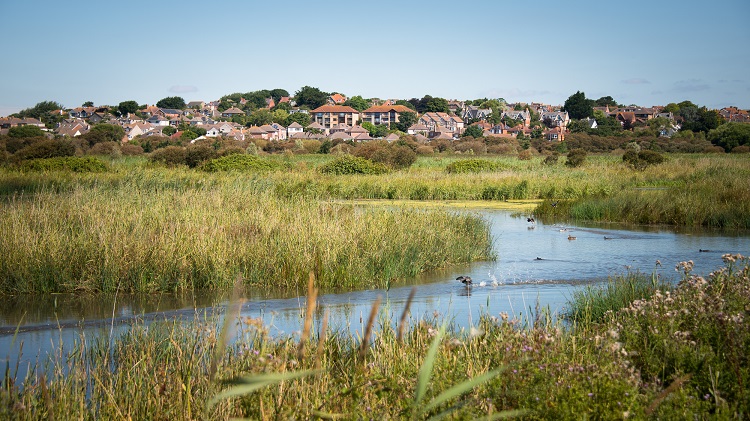 The book is being launched with a webinar at 1pm on the 20th August – World Mosquito Day. Speakers from NRI, Public Health England and the University of Greenwich will be discussing the fascinating ecology of British mosquitoes and their potential public health implications with respect to wetlands. Register for the webinar here: https://store.gre.ac.uk/conferences-and-events/short-courses/faculty-of-liberal-arts-sciences/wetland-mosquito-survey-handbook
The Wetland Mosquito Survey Handbook gives an overview of the biology, ecology and behaviour of British mosquitoes in wetlands, provides details of strategies for surveying mosquitoes, as well as species-specific details on the different kinds of aquatic habitats that support British mosquitoes. It also includes details of the legal frameworks surrounding pest management as it relates to mosquitoes and an assessment of the current risks associated with future mosquito-borne disease in the UK.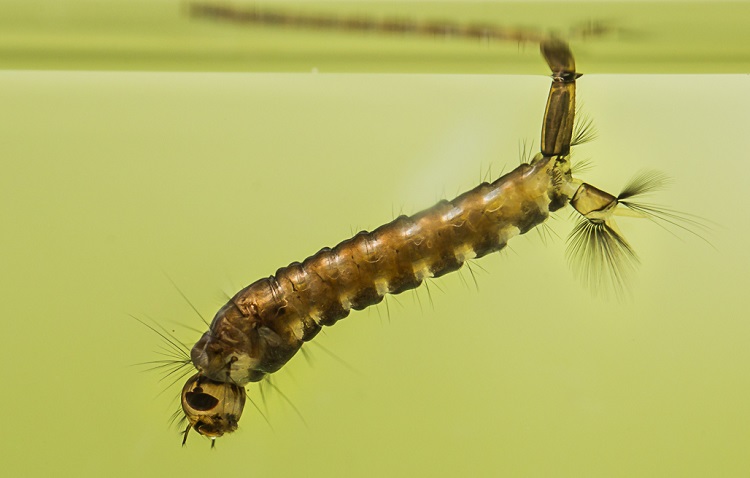 "There are currently no mosquito-borne diseases in the UK, so we're in a good position," explains NRI's Dr Frances Hawkes, one of the book's lead authors. "But it's crucial that we better understand the ecology of mosquitoes now in order to maintain this position, and to 'future-proof' our response if the situation changes. This is especially important in the face of climate change, which could cause disruptions to the seasonal flooding events on which the ecology of many British mosquitoes depends. There can be misunderstandings about the potential nuisance and disease-risks from wetland mosquitoes, so it's important that professionals are informed and ready to resolve any problems if and when they occur."
The book was developed as part of WetlandLIFE, a project led by the University of Greenwich with staff from the School of Humanities and Social Sciences and NRI, together with other academic partners. WetlandLIFE investigated the cultural and economic values of English wetlands, with a particular focus on managing mosquitoes in wetland environments. The project team engaged with the public about their relationships with mosquitoes, raising awareness about the mosquito's place in ecosystems, and the importance of maintaining healthy wetland environments.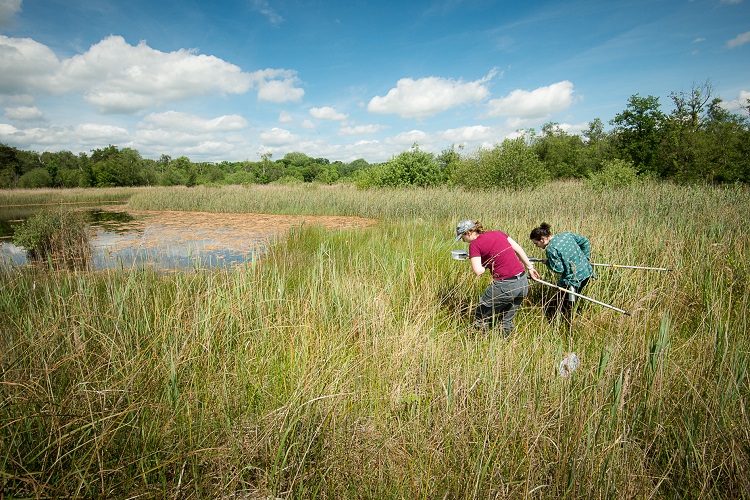 The book includes a tool for predicting which mosquito species are likely to be found in specific wetland environments, to support practitioners in preparing evidence-based risk assessments and management, alongside guidance on how to survey and manage problematic species.
"One of our main hopes for the book is that it can empower those managing wetlands in the UK with the evidence-base to respond to public queries about mosquitoes, and ensure that people and wildlife can all continue to benefit from our wonderful wetland ecosystems."
Links: Download the book here | www.wetlandlife.org | www.valuing-nature.net | World Mosquito Day 2020
---
World Mosquito Day commemorates Sir Ronald Ross' discovery in 1897 of the role mosquitoes play in transmitting malaria. Ross' breakthrough led to the development of mosquito control strategies which have since resulted in insecticide-treated bed nets, indoor spraying and traps, coupled with anti-malarial drugs, which are estimated to have averted over 6 million deaths from malaria in the last 15 years. Despite these successes, over half the world's population are still at risk of malaria, as reported by the World Health Organization (WHO). With over 200 million cases in 2017, this infectious disease continues to kill over 400,000 people annually.