In recognition of NRI's applied research into pests and their sustainable management, the University of Greenwich has been honoured with a prestigious Queen's Anniversary Prize. The formal presentation of the prize took place on the morning of 20th February at Buckingham Palace – the official residence of Her Majesty Queen Elizabeth II. Granted by the Queen every two years, the Prizes are the highest national honour awarded in UK further and higher education, celebrating the impact of education on public life and human progress.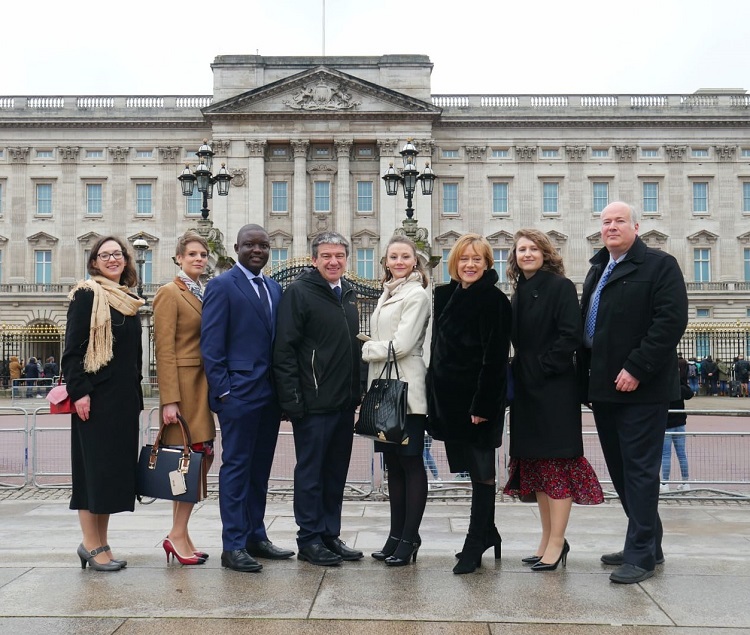 In line with NRI's mission, 'to generate, apply and share knowledge and develop skills for a sustainable world', this Queen's Anniversary Prize shows how our research is helping to improve the lives of some of the world's poorest people, by developing innovative solutions to control serious pests.
Most people are familiar with pests, from an unwelcome rodent visitor at home, to whitefly on homegrown tomatoes, or being bitten by mosquitoes or midges. Whereas such pests can be a nuisance, for many of the world's poorest people, certain serious pests can be life-threatening, and can bring dangerous diseases, increase food insecurity, or destroy homes and businesses.
Building on many decades of research at NRI, our pest management programme focusses on developing sustainable alternatives to using chemicals or poisons, which can severely harm people, animals, and the environment, and can be expensive and ineffective.
Our winning portfolio of work covers four areas of pest control: blackfly transmitting 'river blindness', rodents spreading disease and destroying crops and infrastructure, mosquitoes transmitting dangerous diseases including malaria, dengue and Zika, and insect pests that threaten agriculture, horticulture and forestry. Learn more about the research areas here: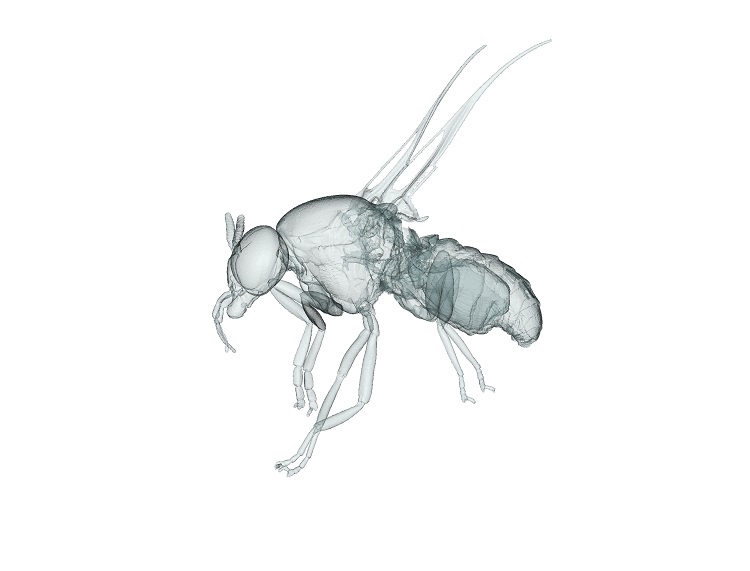 Most people have heard of 'river blindness' and seen the devastating, memorable images of people suffering from the disease, mostly in sub-Saharan Africa. Also known as onchocerciasis, the disease is transmitted by blackflies (Simulium spp.) that breed in fast-flowing rivers. NRI's Robert Cheke, Professor of Tropical Zoology, has been involved in research into the biology and behaviour of blackflies for 45 years. His work has been targeted towards developing ways to control the blackflies in order to eliminate the disease, including testing a novel method for aerial application of environmentally friendly insecticides. Professor Cheke's research contributed to the successful elimination of the vectors of the disease from the island of Bioko in Equatorial Guinea, protecting 90,000 people, and to a WHO programme freeing many millions from the threat of blindness elsewhere in West Africa.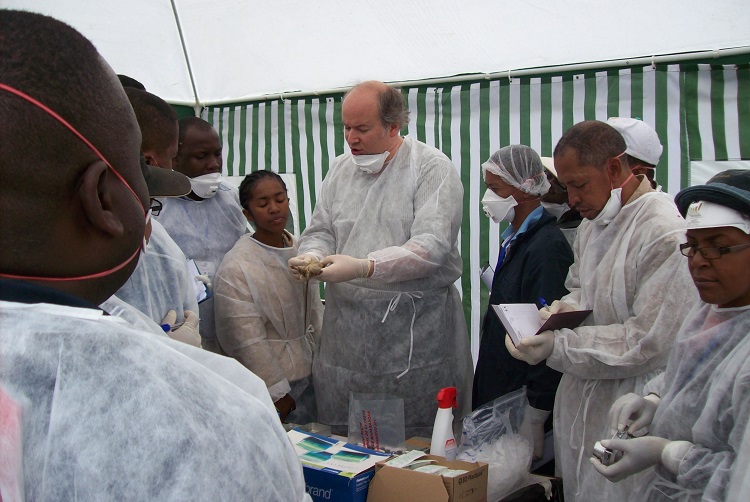 Some might think that 'bubonic plague' is a disease confined to the history books. The opposite is true in Madagascar where rodent pests are responsible for recent outbreaks of the disease. NRI's Steve Belmain, Professor of Ecology, provides advice, training and guidance on rodent biology and management to the Madagascar Government and to UN bodies, NGOs and other national governments where rodent pests are a severe problem. In South India, Prof Belmain's work was instrumental in helping to stop a famine caused by unusually high rodent numbers. Rodents can transmit more than 60 dangerous diseases and destroy crops, contaminate food, damage infrastructure and transmit diseases to domestic animals. NRI's ecologically sustainable control solutions include the development of fertility control of rodent pests, and using the smell of predators to repel rodents from food storage areas. Prof Belmain's work includes training more than 50 Master's and PhD students across Africa over the past 10 years to form a new generation of rodent experts.
Malaria affects over 200 million people every year, mostly in sub-Saharan Africa and is spread by the Anopheles mosquito. In order to control the disease, it is necessary to develop better ways of monitoring and controlling these mosquitoes. One example of NRI's research innovations is the 'Host Decoy Trap', developed through research by Professor Gabriella Gibson and Dr Frances Hawkes and partners. This novel trap lures mosquitoes towards it by mimicking the sensory stimuli that a mosquito follows when searching for a person to bite, then captures them when they land. The trap has been successfully trialled in several countries, and a prototype is being commercialised. Research by Professor Richard Hopkins and colleagues focusses on Aedes aegypti mosquitoes, which can transmit viruses such as Zika, dengue, yellow fever and chikungunya. This research explores the characteristics of sites where the mosquitoes lay their eggs and is informing future development of targeted traps or repellents to reduce the incidence of people getting bitten by this mosquito and minimise the risk of being infected by dangerous diseases.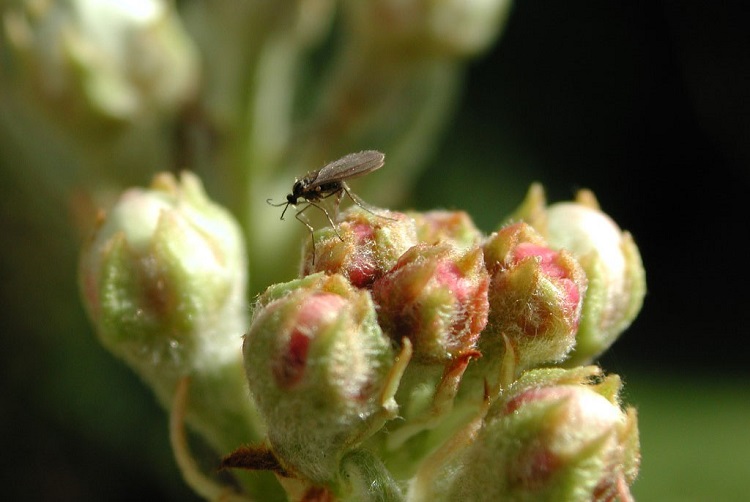 Insect pests including certain species of beetles, capsids, thrips and midges cause billions of pounds' worth of damage to the agricultural, horticultural and forestry sectors and to other industries, across the UK and worldwide. Since the 1960s, NRI's Professor David Hall and the Chemical Ecology group have been conducting pioneering research on insect pheromones, the chemical compounds used for signalling between members of the same species. By identifying and synthesising the pheromones used by insect pests, the team has successfully developed natural, environmentally friendly pest control products. As pheromones are often highly biologically active, only small amounts are required to have an effect, plus they act only on the target species. The team has identified and synthesised the pheromones of over 50 pest species and works with a wide range of collaborators worldwide to exploit their use in the management of insect pests.
Our award-winning work demonstrates NRI's commitment to the UN Sustainable Development Goals and echoes the University's values of ambition, creativity, determination, excellence and inclusivity. The award celebrates the whole NRI community of researchers, support staff, students, partners and funders from many parts of the globe with whom we work.
Links: Smart pest management programme website | Announcement of prize |
For more on the Queen's Anniversary Prizes 2019: www.royalanniversarytrust.org.uk/