The 'Farm Risk Management for Africa' Project, also known as FARMAF, held an international policy workshop from 14–15 April 2015 in Lusaka, Zambia. Over 100 participants shared best practices and discussed the development of sustainable farm risk management systems for African farmers, especially smallholder farmers. The EU-funded project is being implemented by a partnership led by NRI which includes three European research and education institutions and eight African farmers' organisations.
The business of farming inevitably brings risks, from climate events such as drought, floods, wind and hailstorms, to high price variability at the post-harvest level. Smallholder farmers in Africa face the added challenges of difficulties in acquiring farm inputs (such as seed, machinery and fertiliser) and uncertain access to markets for their produce. Tools such as agricultural insurance and advanced marketing systems, can help manage these risks, provide protection against severe negative shocks and optimise productivity.
However, smallholders typically have limited access to these tools. The FARMAF project has been busy in the three years since its inception, scaling up and developing a number of risk management tools in the three pilot countries of Burkina Faso, Tanzania and Zambia, whilst identifying further challenges. Reports from these countries have highlighted policy and regulatory frameworks as areas that need to be reformed in order to assure the sustainability of the tools. Specifically, disabling policies and the lack of a supportive regulatory framework were identified as obstacles to the development of accessible farm risk management tools in the region. The international policy workshop, entitled 'An enabling policy environment for farm risk management systems in Africa,' was held to address these issues, in response to suggestions from project partners.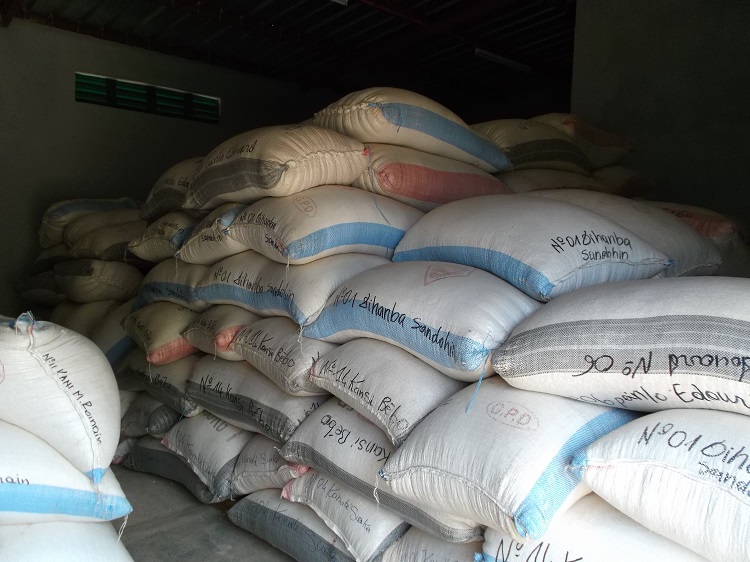 The workshop brought together representatives of the project's funders from the European Union and AGRINATURA-EEIG (a consortium of European agricultural research and education institutions), the research consortium leading in implementation of the project and partner African farmers' organisations. Also represented were local, regional and international private service providers as well as research institutes and universities. The workshop was co-hosted by the Pan African Farmers' Organization and the Zambia National Farmers' Union. The keynote address for the workshop was delivered by Zambia's Minister for Agriculture and Livestock – Honourable Given Lubinda, whose supportive speech is published in full on the FARMAF website.
NRI's Dr Gideon Onumah, FARMAF Project Coordinator, stated, "This workshop provided an excellent forum to discuss practical measures that governments, together with other stakeholders, could take to promote risk management tools which are accessible to smallholder farmers in Africa." The positive feedback from the workshop will certainly help to map the way forward for this project as they work towards developing a regulatory framework and enabling policies for the sector.
Links: FARMAF website | This email address is being protected from spambots. You need JavaScript enabled to view it. | AGRINATURA website |