Following a rigorous selection process, involving both internal and external candidates, Professor Ben Bennett has been selected as Deputy Director of NRI. In this new role, Ben will work closely with the NRI Director, Professor Andrew Westby, in the continued development of the Institute, whilst taking on a Research and Enterprise portfolio.
Ben's NRI career spans more than 27 years, during which time he has worked in more than 35 countries, largely working in the fields of novel value chains, postharvest losses and trade economics. His work is marked by a deep commitment to the values and mission of NRI.
Ben's research contribution was demonstrated most recently at his inaugural Professorial Lecture on 10th June at the University of Greenwich's Medway campus. Entitled 'Millet, Myrrh and Manchester United: Markets for Development, Lessons from Practice', the lecture took the audience on a journey through multiple countries and a wealth of commodities to explore agricultural markets in the developing world. Ben spoke fluently in the 'nearly universal language of football' to show the many analogies between managing a Premier League Football Club like Manchester United and getting products from small farmers to international markets. The video of this lecture can be viewed here; download the lecture booklet here.
Speaking about his new appointment, Ben said, "I am exhilarated by NRI's development-oriented research – most especially by the world leading research carried out by our Research Groups and the lead up to the REF2020, the UK's Research Excellence Framework in 2020 for assessing the quality of research in the UK's higher education institutions. NRI has made huge progress in recent years and I see enormous opportunities to grow our contribution."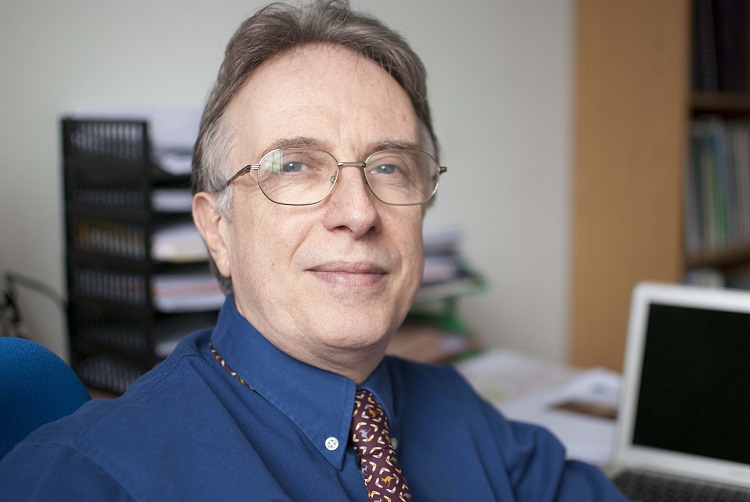 As we welcome Ben to his new role, we also offer thanks to Dr John Orchard, who has been NRI's Director of Research and Enterprise since 2010. In this time, John made many important contributions, in particular his excellent work overseeing NRI's successful submission to REF2014. Of this role, John said, "I found it very rewarding to interact with staff on their exceptional Research and Enterprise (R&E) work. I learnt a lot from them whilst helping them to secure research funding from a variety of sources. My interaction with the wider university at a strategic level was also hugely beneficial to our R&E work." John will continue as NRI's Director of Postgraduate Research Studies, supervising the growth and development of the Institute's postgraduate research student portfolio and facilitating students on the successful completion of their studies.
Links: Professor Ben Bennett's profile | Dr John Orchard's profile |