Student profiles
Welcome to our 'Student profiles' section, where you will find articles about our current and former students. If you would like to be featured in this section, contact

This email address is being protected from spambots. You need JavaScript enabled to view it.

to set up an interview.
Siji Kavil, PhD student at NRI, is serious about cassava brown streak disease (CBSD). That's because it's a serious disease affecting cassava, the tropical root that is an important crop for food and nutrition security in many parts of the developing world. CBSD causes cassava roots to rot, displaying unsightly brown streaks and making them unfit for consumption or industrial use. During the past decade, CBSD has affected over 200 million smallholder farmers in east and central Africa, where it causes annual losses of over US $700 million. This is devastating for the farming families who rely on cassava for their daily food and income.
NRI prize-winning student, Hajar el Hamss – under the microscope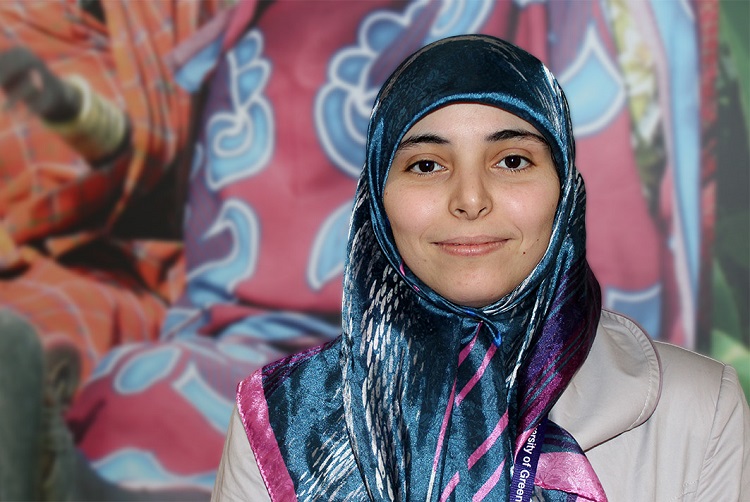 Meet Hajar el Hamss, current PhD student at NRI whose work focuses on the interactions between whitefly, the bacteria inside whitefly, and a virus causing a devastating disease affecting the tropical root and important food security crop, cassava. Today, it is Hajar's turn to be under the microscope as we take a close look at her career path and explain her passion for solving scientific puzzles.