BSc, PhD, FIFST​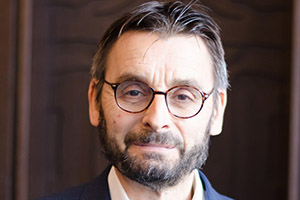 Visiting Professor of Food and Agriculture for Development
Natural Resources Institute,
Faculty of Engineering & Science
+44 (0)1634 88 3199
Guy Poulter is an elected Fellow of the United Kingdom Institute of Food Science and Technology and is a Visiting Professor and Senior Fellow at the Natural Resources Institute, University of Greenwich, where he was formerly the Director. Guy worked at NRI for more than 30 years. Between 2014 and May 2017 he was Director of the AGRINATURA European Economic Interest Group – a pan European body representing European Universities and Research Institutes working in the field of tropical agricultural research, development and education.
In the course of his duties, he has extensive international work and travel experience and has been at the fore front of advocacy for better policies for global food security and agricultural for development including hands on working experience in the European Commission in Europe Aid and DG Research and Innovation.
He is also a Special Adviser to the UK All Party Parliamentary Group for Food and Agriculture for Development.
Guy has an extensive track record of directing and leading multi-disciplinary agricultural research and development activities for the benefit of developing countries, development of strategies for multi donor collaboration towards attainment of development goals and has particular experience of the issues relating to the interaction of Members States and the European Commission in the field of international agricultural development under the umbrella of the European Union.​