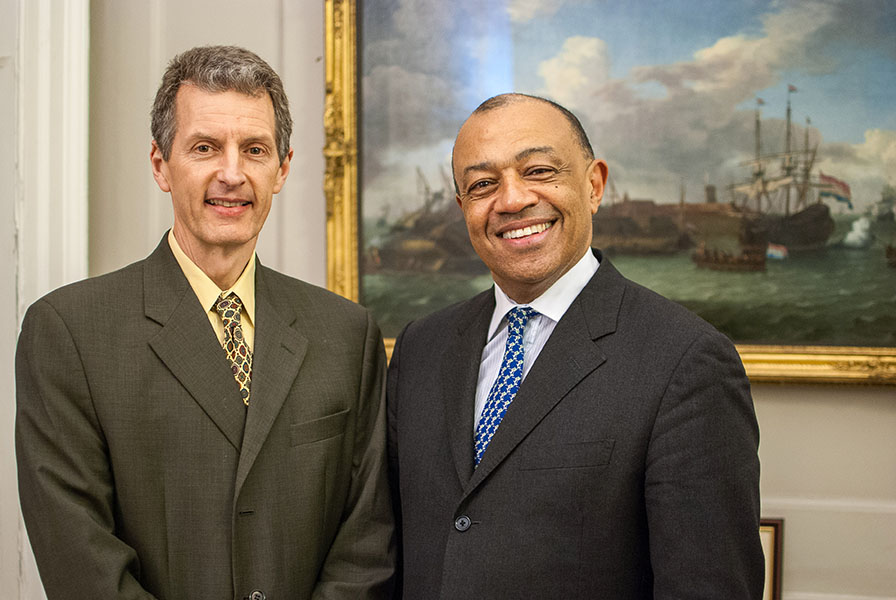 Lord Boateng has called on the United Nations to put agriculture at the heart of African development.
He told an audience at the University of Greenwich that the next set of Millennium Development Goals need to come from the people, rather than the previous "top down" approach from the UN Secretary General's office.
Paul Boateng says: "We need to make sure that the post-2015 goals reflect the reality facing the developing world today. Agriculture is key – it is at the heart of the issues facing Africa. I speak as the grandson of an African farmer and someone whose family owes its very development to the soil – I feel that passionately about this."
A former lawyer and member of the Greater London Council, Paul Boateng made history by becoming the UK's first black Cabinet Minister in 2002. He went on to become British High Commissioner to South Africa, and was elevated to the peerage in 2010.
On his visit to Greenwich to give a lecture titled Beyond the Millennium Development Goals...What Next for Africa?, he paid tribute to the university's Natural Resources Institute (NRI), saying: "I want to salute NRI and its work in the developing world, and to mark the role of universities, as part of civil society in ensuring that we meet the challenges of our time." Highlighting the importance of higher education research and development in agriculture, Paul Boateng said that science and innovation should be more clearly linked to development goals, arguing that "academics of all generations have a critical role to play in getting agriculture and food security on the 2015 agenda."
David Maguire, Vice-Chancellor of the university, says: "The university's work, through NRI, makes a real, practical difference to people's lives in Africa. We are very proud of our association with Lord Boateng and those like him who share our commitment to international development."
Photo credit: Ruth Leavett