Scientists at the University of Greenwich are in a race against time to tackle a deadly virus threatening to cause a famine in Eastern Africa.
Experts at the Natural Resources Institute (NRI), based at the university's Medway Campus, are busy researching on cassava, an annual crop which provides food for more than 200 million people in Africa. Cassava is essential because it can be grown all year round and provides valuable food in periods when other food staples are not available. Its edible, starchytuberous roots are a major source of carbohydrates, and it is better equipped than many crops to resist the effects of climate change as it can withstand drought and grow in poor soils.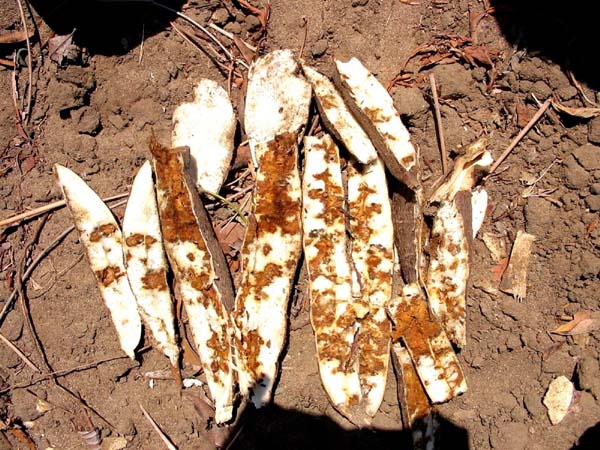 All these benefits of cassava are, however, threatened by cassava brown streak disease (CBSD), one of the world's seven most dangerous plant crop diseases, that can cause total loss of the cassava crop, with potentially devastating consequences for those who rely on it as a major source of food. The disease causes complete rotting of the infected tubers, making them unfit for consumption or marketing.
The United Nations Food and Agriculture Organization has warned that CBSD is nearing an epidemic in parts of Africa. As highlighted by the BBC on 17 November 2011, the UN scientists are urging that action is taken immediately to help resolve the problem. This virus was first identified during a collaborative project between NRI scientists Dr Susan Seal and Dr Rory Hillocks, and Professor Gary Foster at the University of Bristol. Subsequently, Dr Maruthi Gowda, Dr Rory Hillocks and Professor John Colvin (also from NRI) were the first to identify the elusive vector of the disease: a tiny whitefly, just one millimetre in size. In addition, NRI scientists have developed practical control measures and cost-effective, cutting-edge technologies for accurate virus diagnosis, essential for African scientists to use in their local laboratories. These diagnostic tests and knowledge of the epidemiology have been vital in the fight to prevent CBSD spread and in developing resistant varieties.
Scientists at NRI are using this information to develop methods and design strategies to find cassava varieties that have the best resistance to the viruses causing CBSD. In this regard, a team led by Dr Maruthi Gowda has made an important breakthrough using the latest state-of-the art real-time PCR technology for the quantification of viruses that cause the disease. The team has identified cassava varieties in which the amount of virus in a 'resistant' variety is about 100-fold lower than the 'tolerant' or 'susceptible' cassava varieties. The technology developed by the team is highly valuable as we can define the nature of resistance to the disease for the first time in cassava, allowing the scientists to identify virus-resistant varieties rapidly.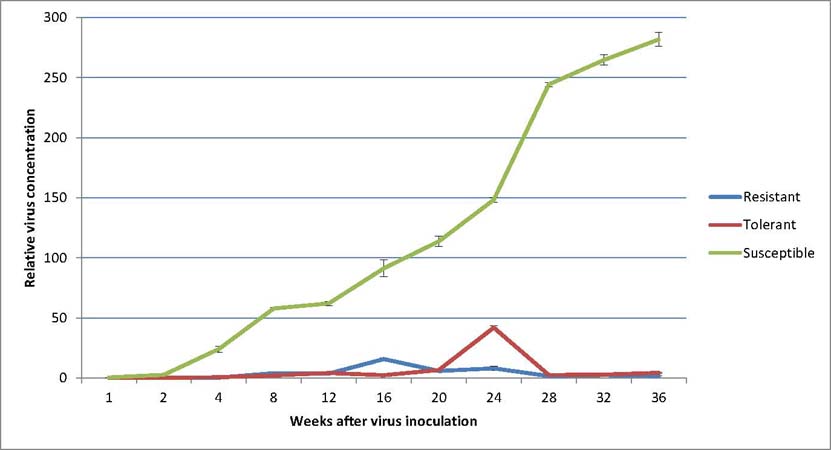 Scientists from NRI are also active members of several international consortia that coordinate research efforts on cassava viruses to minimise their devastating impact on food security in African cassava growing regions. The research on cassava carried out at NRI has long been recognised as providing major breakthroughs, as highlighted in the UK Government's report Perspectives on Pests: achievements of research under the UK Department for International Development's crop Protection Programme, 1996-2000.
NRI leads several large international projects aimed at 'improving the livelihoods of smallholder households in Africa who rely on cassava.' This includes the Cassava: Adding Value for Africa (http://cava.nri.org) supported by the Bill and Melinda Gates Foundation.
For more details of the work of the Natural Resources Institute on cassava, please see www.nri.org or contact the Director of NRI, Prof Andrew Westby (This email address is being protected from spambots. You need JavaScript enabled to view it.)