Are you passionate about job creation and new enterprise in the food industry in Kent & Medway? Do you have ideas on what would work best in the local area and where? There is £15m at stake - can you help us win it for Kent & Medway?
If you can answer 'yes' to all these questions, then please come along and have your say on Wednesday 5th June 2019. The 'Growing Kent & Medway' initiative needs your input and ideas before the next round of bids for the £15m grant goes in.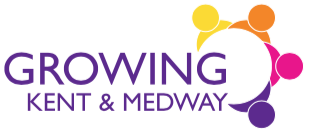 When: Weds 5th June 2019
Where: Historic Naval Officers' Wardroom, Pembroke Building, University of Greenwich, Medway Campus. ME4 4TB
What: Informal gathering with delicious complimentary refreshments and fascinating keynote speakers
Time: 4 - 6 pm
Tickets: FREE - you just need to register at: www.growingkentandmedway.com
If you cannot make Weds 5th June then please do come to either of the following events:
Tues 4th June, 4 - 6pm, The Orchards, New Road, East Malling, Kent. ME19 6BJ
OR
Thurs 6th June, 4 - 6pm, Sibson Building, Kent Business School, Parkwood Road, Canterbury, Kent. CT2 7FS
We want to share with you what 'Growing Kent & Medway' has achieved so far and give you a chance to inform and influence this unique opportunity to kick-start innovation and growth in our region.
We are passionate about food production, processing and manufacture, and all the associated supply chains. If we can win this grant for Kent & Medway it will go a long way to driving much needed wealth creation, enterprise and skills development in the region.
If you think this could benefit you or your business, please book your place for FREE. Registration will open at 4PM with the events starting promptly at 4.30PM. The events will finish at 6PM with plenty of opportunity to share your experiences and network amongst others interested in the region's research and innovation activity.
REGISTER at www.growingkentandmedway.com