Staff from the Natural Resources Institute (NRI), University of Greenwich, are giving vital help to a scheme offering unique research opportunities to African students. Known as the CONNECTED Network, the scheme aims to build a sustainable and well-trained group of international scientists and researchers who are expert in the study of vector-borne plant viruses, (plant diseases transmitted by insects).
Headed by the University of Bristol's Professor Gary Foster with major input from co-director Professor Neil Boonham from Newcastle University, this pioneering project addresses the challenges of plant diseases in sub-Saharan Africa.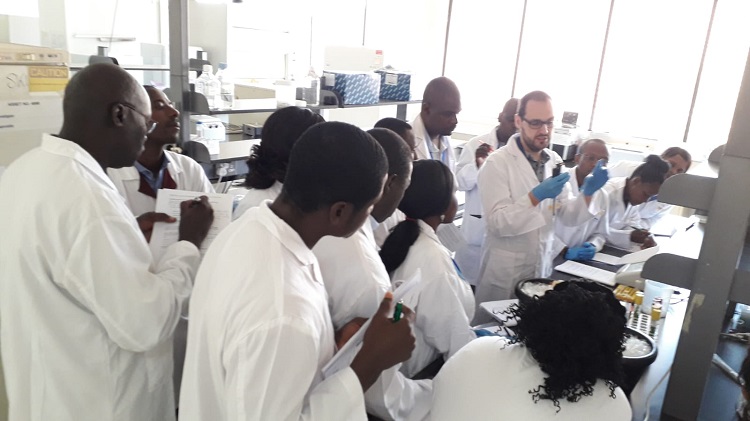 Research Fellow Dr Gonçalo Silva from NRI, has just returned from teaching at a CONNECTED training course in Kenya. He explains how the Network, which is also partnered with the Biosciences eastern and central Africa – International Livestock Research Institute (BecA-ILRI) Hub, brings together plant virologists, entomologists (scientists who study insects), and in fact anyone with interest in these fields. "Basically", Gonçalo says, "the network is open to anyone who wants to apply, it's accessible to all."
Gonçalo feels that he gave a lot to the course and received a great deal too; "in Kenya we were teaching members of the CONNECTED Network from ten different countries across Africa. We taught them molecular techniques to identify insects and to detect viruses in plants."
The techniques taught to the CONNECTED students are not crop or insect specific, so they can be used anywhere. What makes it especially useful is that the students don't need state of the art equipment to use the techniques; the most basic laboratory machinery can be utilised anywhere in the world to analyse the data.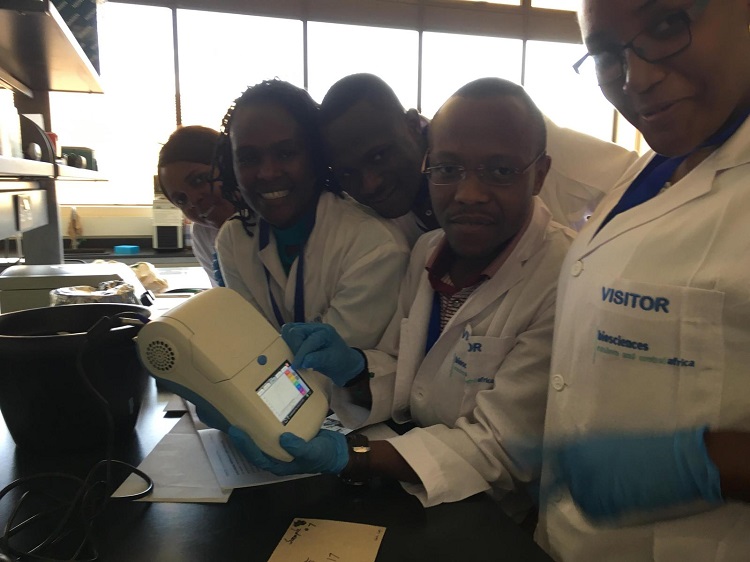 Currently on a CONNECTED course at the Swedish University of Agricultural Sciences, are Dr Adedapo Adediji from Nigeria, who received his PhD in August 2018 and teaches at the University of Ibadan, and Ms Edith Avedi from Kenya. Edith is finishing her PhD whilst working as Plant Inspector and Head of Virology Laboratory at KEPHIS, the Kenya Plant Health Inspectorate Service.
NRI's Professor Richard Hopkins is just back from visiting Adedapo and Edith in Sweden, and explains how the data-management aspect of the course is vital to the skills they will take home with them, he says; "There's been a huge change-round in technology and our capacity to gather genetic material has increased exponentially. It has reached the stage where one of the big problems that we have, is not so much how to get gene sequences, but how to analyse them."
Professor Hopkins is a long-standing board member of CONNECTED and explains what students like Adedapo and Edith will take away from their studies. "They're gaining a unique opportunity to do a long course in bioinformatics techniques, in other words using software to analyse biological data, and its application in research. They can then take what they have learnt and use it to teach others for the benefit of their home countries. I affectionately call them the 'gene jockeys' of the future."
Would these two particular students have this kind of opportunity anywhere else? "Not within Africa", Professor Hopkins is sure of this. "Here they are getting some of the top training you can get anywhere as a post graduate; it will serve them well."
The other major benefit for all the CONNECTED students is, as the name suggests, networking. Gonçalo Silva sees this as a key advantage; "for the trainers it's really beneficial as you are teaching and meeting people from different countries, cultures and backgrounds. For example on the Kenya course, not all of them were experts in molecular biology, there were a few entomologists who had never done molecular biology alone in the labs and they were quite enjoying it, learning new techniques."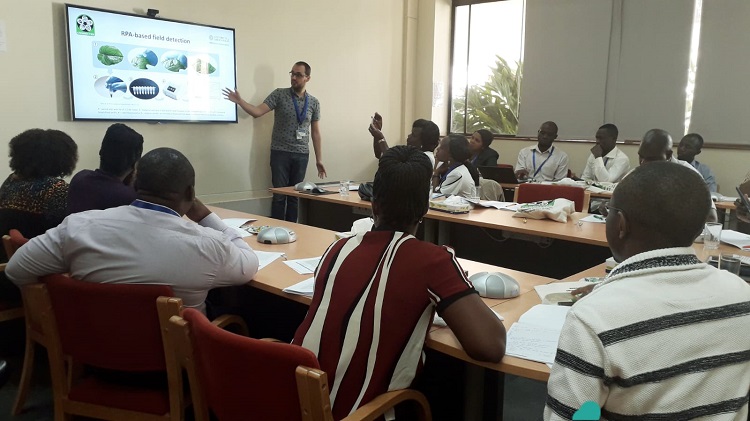 What impressed Gonçalo was that the Kenyan students immediately formed a WhatsApp group which enabled them to chat, share knowledge and ask questions, long after the course had finished. It's clear that the all-important capacity building and networking is a long-term advantage of attending a CONNECTED Network course, anywhere in the world.
Gonçalo is convinced of the future success of CONNECTED. "I've been a member of CONNECTED for two years and I've gained new contacts and more experience – it's been great to teach the course. The students have learnt a lot and I've improved my training capabilities – it's a win-win situation. Global networking like this prevents duplication, we can work as a team and achieve great things together."
Professor Richard Hopkins | Dr Gonçalo Silva | Professor Gary Foster | Professor Neil Boonham | | CONNECTED training course in Kenya | Biosciences eastern and central Africa – International Livestock Research Institute (BecA-ILRI) Hub | Swedish University of Agricultural Sciences |