Kale crisps, seaweed, sweet potato bars…avocado with everything – these recent food trends have captured the attention of many consumers. But how do these foods make it onto our plates? Food innovation is all about identifying novel ingredients and developing new products that people want to buy and eat. Do you have the creativity to come up with the next big food trend? Study the MSc in Food Innovation offered by NRI and the Department of Life & Sports Sciences at the University of Greenwich and you'll be equipped with the skills and know-how to create value-added products along a sustainably developed food chain.
From the source of the ingredients in foods to processing practices to packaging choices, this Master's programme offers a comprehensive understanding of the development and launch of new ingredients and products that contribute to healthy living and lifestyles. Issues such as climate change and its effect on food production and processing, as well as sustainable food systems are also considered. Professionals working in the food industry and graduates looking to develop a career path in the area of product development and innovation are encouraged to apply to this programme, which recently gained accreditation from the Institute of Food Science & Technology (IFST), the leading qualifying body for food professionals in Europe and the only professional body in the UK concerned with all aspects of food science and technology.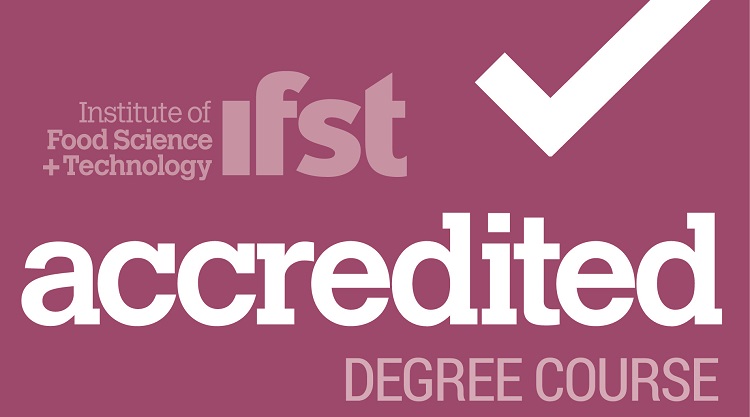 "IFST accreditation confirms that our MSc in Food Innovation is one of the best food-related programmes on offer," says Programme Leader, Dr Nazanin Zand, Principal Lecturer in Food Science and Nutrition in the Department of Life & Sports Sciences. This one-year programme covers subjects including food, human nutrition and public health, food chemistry and biochemistry, innovation and management, new product and process development, innovations in food packaging, applied food microbiology, creative thinking, sustainability and entrepreneurship.
Co-Programme Leader Linda Nicolaides, Principal Lecturer and specialist in microbiology, food safety and quality management at NRI says, "This programme is all about taking food innovation forward – our students investigate exciting areas such as new raw materials, sustainability and waste management, innovative packaging and methods to assure safe food production." NRI is an established training and examination centre for the Royal Society for Public Health (RSPH) and students will study the Level 3 award in HACCP for food manufacturing as part of this food industry-focussed programme.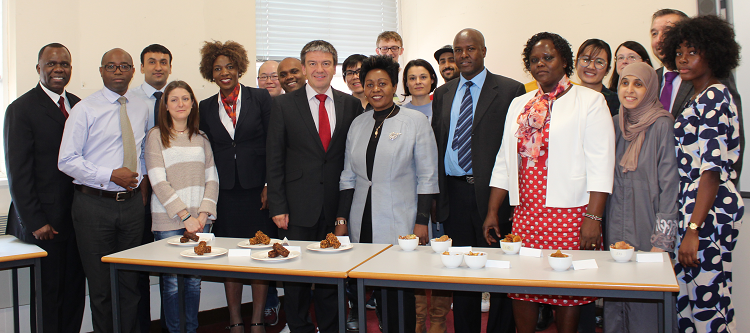 In addition, students on this programme take part in projects which give them a real taste of product development. "Last semester we gave students a seven-week challenge on the 'New Product and Process Development' course," says NRI Food Safety Specialist, Julie Crenn, course leader. The challenge was to investigate value-added products made with white-fleshed sweet potato from Kenya, and to develop new sweet potato products for a UK or international market. The students then had the opportunity to showcase their work at a product development event at NRI, where guests from the Kenya High Commission in London and the Kenyan sweet potato industry sampled the innovative products. "This was a really successful event," continues Julie, "The project really fired up our students and they felt challenged to respond to a real brief, requested by real clients. They felt part of something that went beyond the classroom; using knowledge, flavours and tastes from their home countries and adapting them to a very specific market was a real revelation for them."
Are you ready to innovate foods or food processes? Apply today!
Links: Apply to the MSc Food Innovation | Contact Linda Nicolaides | The sweet potato chellenge