Vital work to transform the livelihoods of some of the world's poorest farmers has led to the University of Greenwich being shortlisted for a prestigious Guardian University Award. The NRI-led project, a contender for a top prize in the Guardian's Research Impact category, is helping transform the livelihoods of more than 90,000 farmers across five African countries.
Known as C:AVA (Cassava: Adding Value for Africa), the project sees scientists at NRI helping farmers out of poverty by developing a highly marketable product – High Quality Cassava Flour (HQCF) – and nurturing a new industry to produce, process and use the flour.
Professor Andrew Westby, NRI Director and Leader of the C:AVA project, says: "I'm delighted to have achieved further national recognition for our world-leading programme of research and innovation, which is contributing to global food security. C:AVA's success has been built on long- term, strong and dynamic partnerships between NRI and our partners in Africa."
C:AVA is a collaboration between NRI and a wide range of organisations in Ghana, Malawi, Nigeria, Tanzania and Uganda. These include leading universities and research institutes, private sector companies, non-governmental organisations, financial institutions and government departments.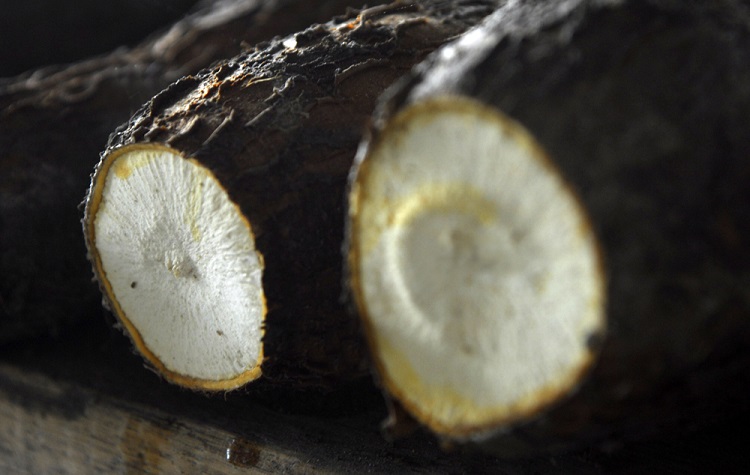 Throughout the project, NRI's focus on capacity building support, management, finance and technical assistance led to the transition of project leadership from NRI to Nigeria's Federal University of Agriculture at Abeokuta (FUNAAB) in 2012–2013, a significant example of an African institution taking the lead on projects which benefit the continent.
Cassava is a starchy root vegetable that is the staple diet for more than 400 million people in sub-Saharan Africa. The C:AVA project, supported by the Bill & Melinda Gates Foundation, strengthens the capacity of national and local organisations and individuals to transform perishable cassava roots into a high-quality flour that has multiple uses, including the replacement of imported wheat flour or cornstarch.
The initiative has so far supported over 90,000 farming families, 90 village processing groups and more than 50 enterprises, who last year contributed to the production of 24,000 tonnes of HQCF.
The winners will be announced at the Guardian University Awards ceremony on Wednesday 18th March.
Adapted from the University of Greenwich press release published on the 4th March 2015.
Links: Guardian University Awards | C:AVA website | C:AVA II website | NRI's Root and tuber crops in development programme